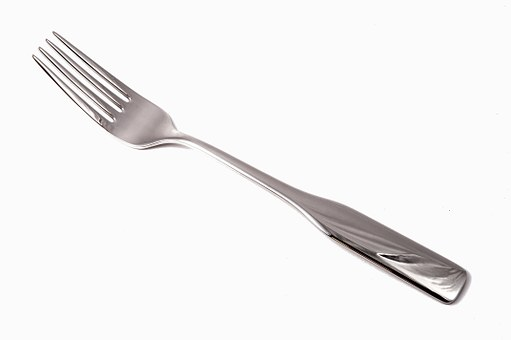 Token economies rely on sinks and faucets. My rule of thumb is that faucets are 10% of the value of a token. 90% is in the sinks. This adds a new worker faucet, which is useful, and it tweaks the rewards pool which isn't really adding much value to the chain right now. They are both good problems to solve, but they aren't really hitting the area where we need to focus yet, which is finding good sinks for Steem. That said if the SPS is up and we can use it to fund good projects that lead to sinks then it can help us.
Summary
I'm a yes to the SPS. I'm a "no" if it isn't funded, but it looks like it will draw 10% of the rewards pool. That doesn't mean you'll get less. It means you'll get less for posting and if you contribute in other ways that add value you'll have different opportunities to earn. If you add value you'll be able to earn more. So, it's a start... I don't think it's enough, but it's better than zero for sure.
I'm a yes to EIP. When things aren't really working I like to ask the question"How's that working out for you?" When the change to linear rewards came out I put out posts and funded them into trending with words like "clusterfuckening." Hate to say it but I kinda called this, but I didn't call that there can be some amazing parts to linear rewards too. The thing that's missing to me in linear rewards is down voting. I know that the user base is a little terrified of downvotes because of Steem distribution and half-crazed whales, but I think it can really changes how we reward and spend on content on the platform.
I'm also cool with higher curation rewards. I think it'll get more whales piggy backing on content the platform seems to like. Maybe there will be more collusions too, but there's downvote pools to stop that shit. Ultimately, I think the authors that can show more value to the chain and to the whales will begin to earn more.
Tweaking the curve from true linear to a little bit higher is good. It's not a drastic tweak and don't think it will really impact much.
Downvotes, economic violence and economic protection
I've stated an unpopular opinion that I hold that downvotes are a form of economic violence. People put their stake towards rewarding something. Others removed it. I think it's natural and ok, but usually it's done with the intention to silence people or cause them harm. Adding free downvotes sounds scary, but it should really be scary to the shitposters of the world rather than normal authors.
You likely think all violence is bad and that aggroed guy as the leader of a peace group must also think violence is bad. As it turns out I'm a peaceful guy, but not a pacifist. This place is do no harm, but take no shit. Other's can act violently towards the rewards pool. The correct response is downvoting and protecting a communal resource.
Right now it's broken because it costs money to downvote so the whales don't want to do it. They get shit, they lose money, and it's not fun. However good flagging is one of the noblest things you can do because it spends your money to help the common pool. That's honorable. I know this is a little jumbled, but the whole economics around policing and flagging are broken because a whale has to spend upvote VP they could otherwise use to earn to downvote and get shit for it rather than support.
If the whales or any users really has the ability to flag than this place can actually determine good content from bad. That's important. The internet is filled with content. If you're famous or extra special people care about your content, but failing that what the internet wants is highly curated content. That's a very valuable service. Right now we're not really supporting either of those. We're supporting paid advertising through bidbots. I think it's good, but the pendulum is way too far towards bidbots and there's not really content or curation happening. The down voting pool can help.
Take from posts that blow and allow posts that don't blow to go up in value. Take from shitty bidbotted advertisements that don't add anything. Give to authors that do. This sounds like a better system than anyone willing to spend money can milk rewards. It might also mean that bidbots start looking for better authors to protect the votes that go out. Maybe the stake actually starts giving a shit about the content their stake supports...
Maybe then inflation going to post rewards can add value to steem again.
How's the current system working for ya?
Blogging didn't moon this place even after three years. So, we need new ways to reach new users. Steemit has a lot of Steem but thus far they have been unwilling to spend it to market this place. So, we need funding to get the word out. I've been publicly in favor of this before it was cool. I strongly support a funded SPS
Every blogpost is like a mini funding request, but distribution and the current rewards system isn't really functioning to spread the steem blockchain. It's a good time to be a bidbot owner, and not so great for everyone else. But frankly, because the price of steem is so low they are getting a large portion of a pie that's a much smaller pie than it could be. We need something different.
I also happen to think it's not enough money to the sps. At current prices it's about $1M usd that'll go into it for the year. That sounds like a drop in the bucket to me. I've been advocating a witness parameter so witnesses can easily change things. If the sps is working and we want to get more funding for projects we should be able to easily increase it. If it isn't we should be able to decrease it. We should be able to do this without another fucking hardfork. This part of the plan sounds very poorly thought out, but whatever...
The arguments against that idea have mostly focused on "what about investors... how will they react to knowing it could change?" I think most people with money haven't even heard of steem, and the first question they ask won't be "can witnesses change inflation rewards to redirect more to a worker proposal system or away from it depending on efficacy of the system?" If they hear about steem and it seems to be a cool project they'll invest, but they need to hear about us and that means we need to reward people for spreading the word beyond our own little bubble- thus a bigger sps.
We are up against tron with a multi million dollar fund and hype. The chain needs a bigger pool to draw from to market what we do and if spent wisely we will raise this place up more than a bidbotted post about some random topic will be able to do.
Steem Alliance
At the end of the day people will have to do the work. Not just machines and code, but people. The steem alliance to me represents the best chance we have to take money that stakeholders are willing to put into efforts to mainstream the chain and actually have something happen. When the SPS is alive I'll be working with the Steem Alliance to request funding and get to work recruiting businesses and growing the Steem ecosystem.
Steem-Engine thoughts
All of this is really the start of the conversation to be having though... The value of a currency is in the sinks not the faucet. While we're sitting here debating how to tweak rewards going out what we should be focused on is how to incentivize systems that sink the token. We need more businesses that need Steem. I guess that's an argument for the DAO, but since it's got so little money going into it that it feels a little ho-hum.
We need more use cases for steem.
That's a major part of what I'm trying to solve with Steem Engine. I want to power an entire internet to make social website with their own currencies, with their own distributions, with their own economics, and underneath it will live steem. That's a super powerful concept to me. We can also add features so much faster than any other group out there, so watch as what steem-engine can do completely outpaces other approaches to this.
One size fits all usually fits no one all that well. The ability to tweak everything to make your community function exactly as you see fit, to be able to build it exactly as you envision it without having a different party in charge sounds awesome to me.
So, I'll build it. And I'll keep building new functionality, new products, and grinding out new deals. It'll grow, new apps will come, and more people will need steem.
Summary
Yes to SPS (but it doesn't go far enough and should have a witness parameter), yes to EIP.
Then let's get to work on the thing that will actually drive this place; more sinks.