Once we arrived at the South Shetland Islands us guests were taken onshore in Zodiacs to get acquainted with the gorgeous penguin inhabitants of the Antarctic. We visited several islands over five days venturing out twice each day so we got our fill of penguins. It was easy to fall in love with them, everything about them is cute.
It was an eye opener to see these animals and smell the very strong fish smell that filled the air. They only eat krill so of course they were fishy!
Even though there are four different types of penguins in the Antarctic we basically saw Gentoos. Their numbers are growing quickly. This was due to being very early in the summer season. Lectures with the skilled expedition team filled us up with information.
Overdoing the photography was too easy, I just had to keep snapping away. I have a sneaking suspicion that the penguins were as entertained by us as we were with them. They were probably saying, "The strange looking yellow coasts are back again!"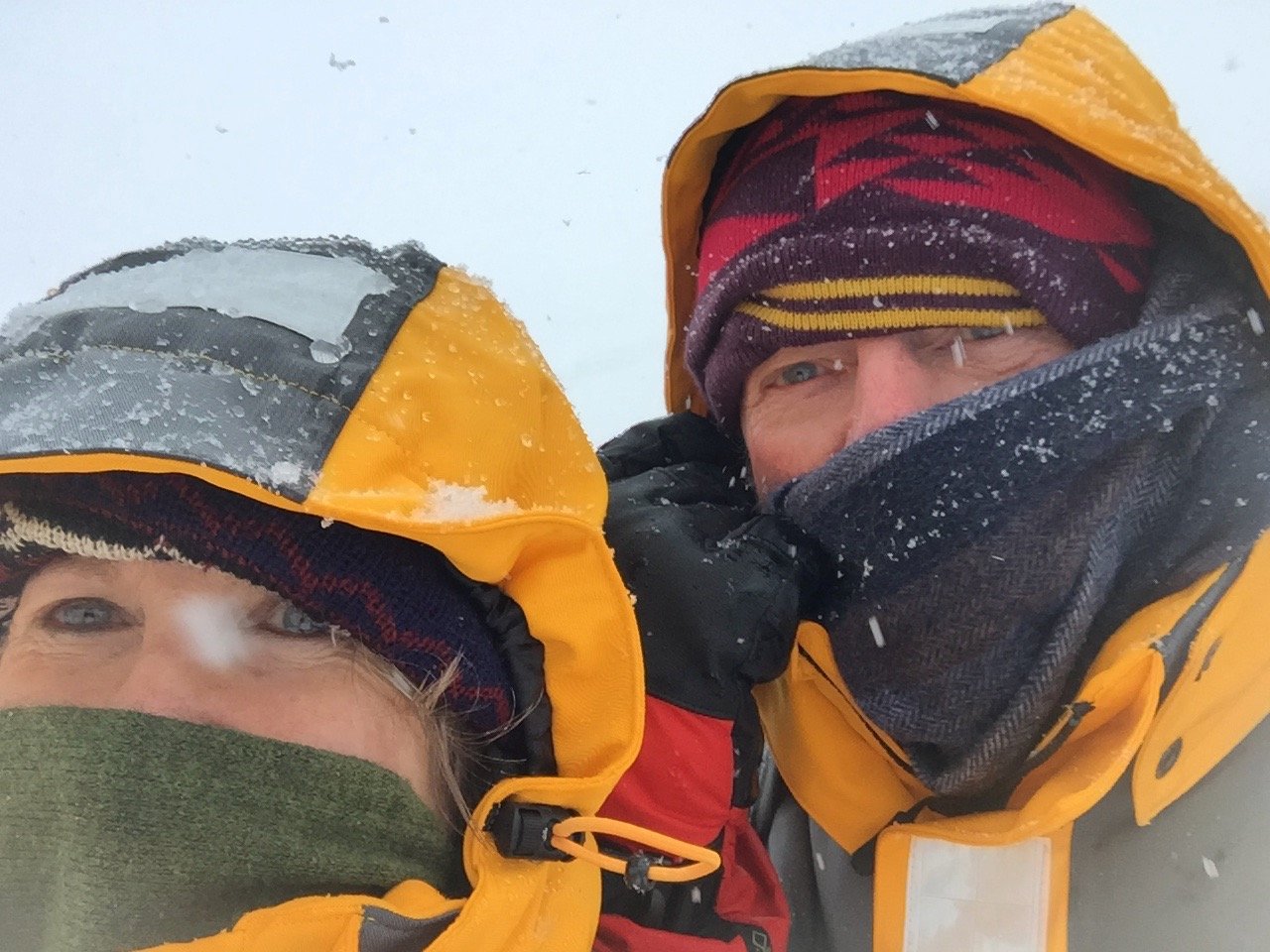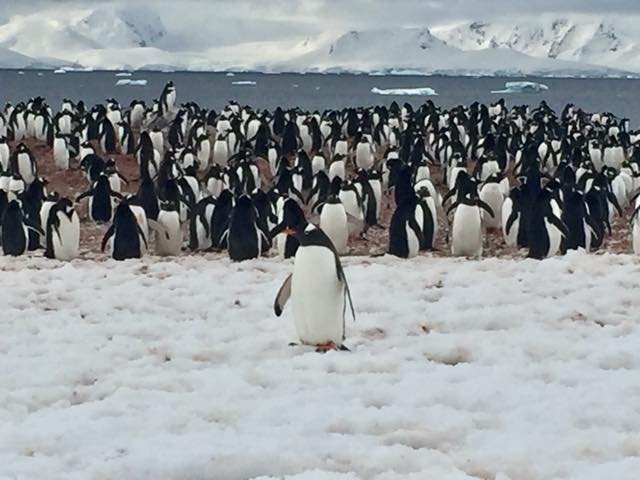 We needed to keep our distance with the penguins, the rule was to stay at a 5 metre distance away. But of course it was okay if the penguins walked up to you. They did this if we stayed still long enough. It was easy for them to get spooked and to head back to their group nest.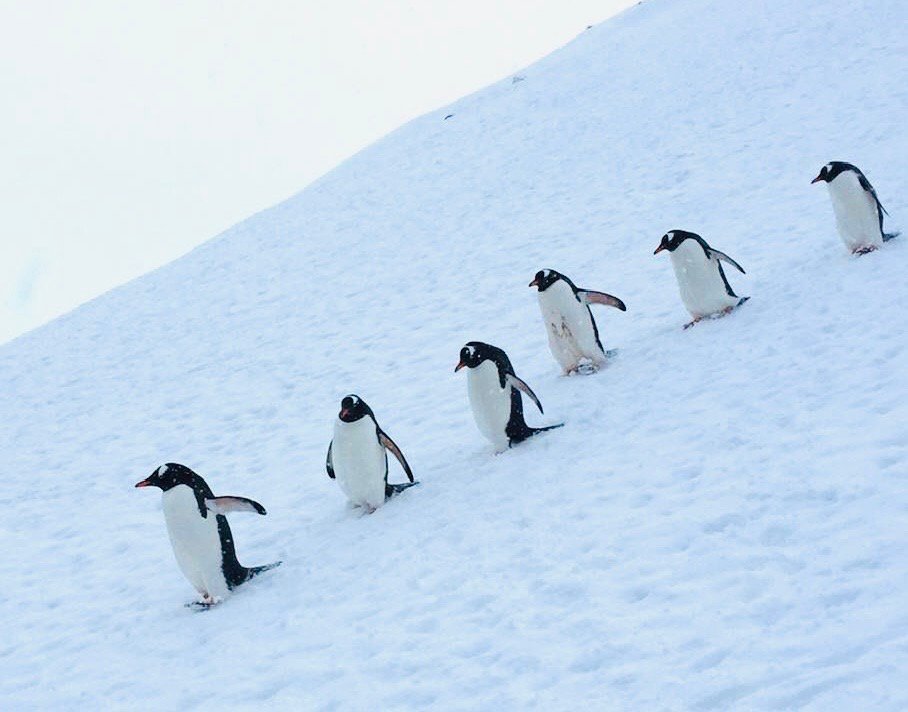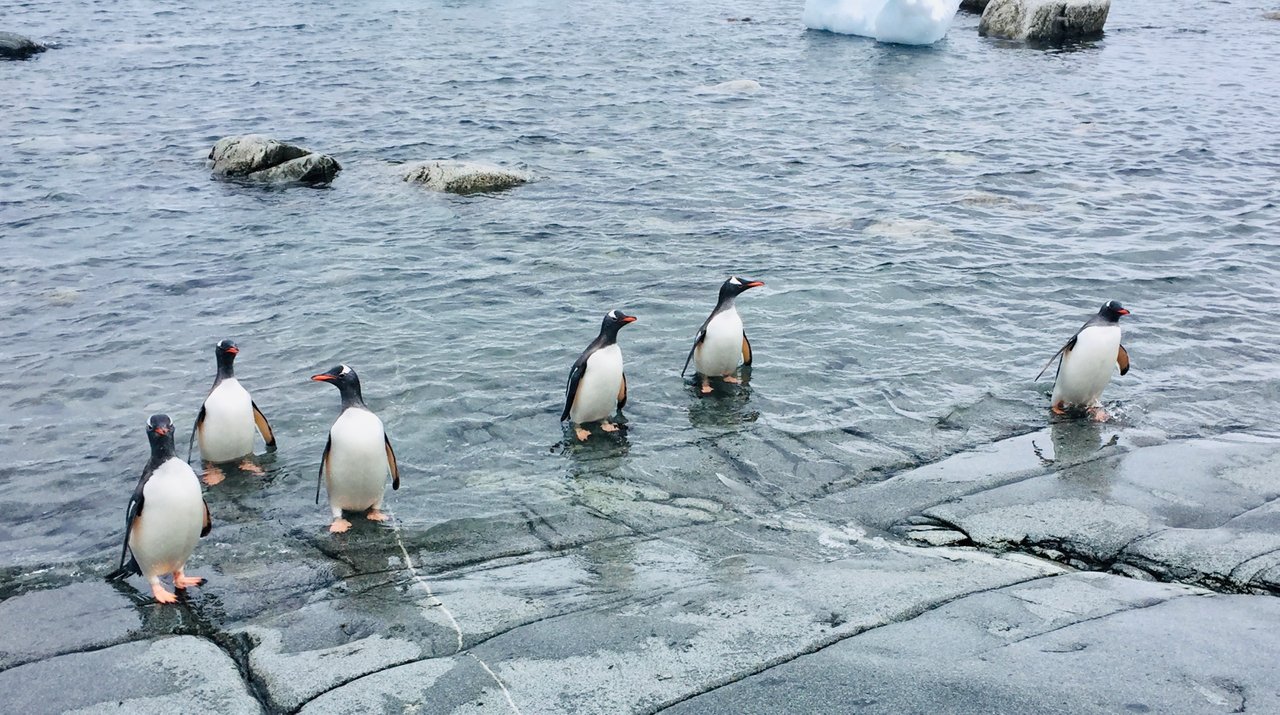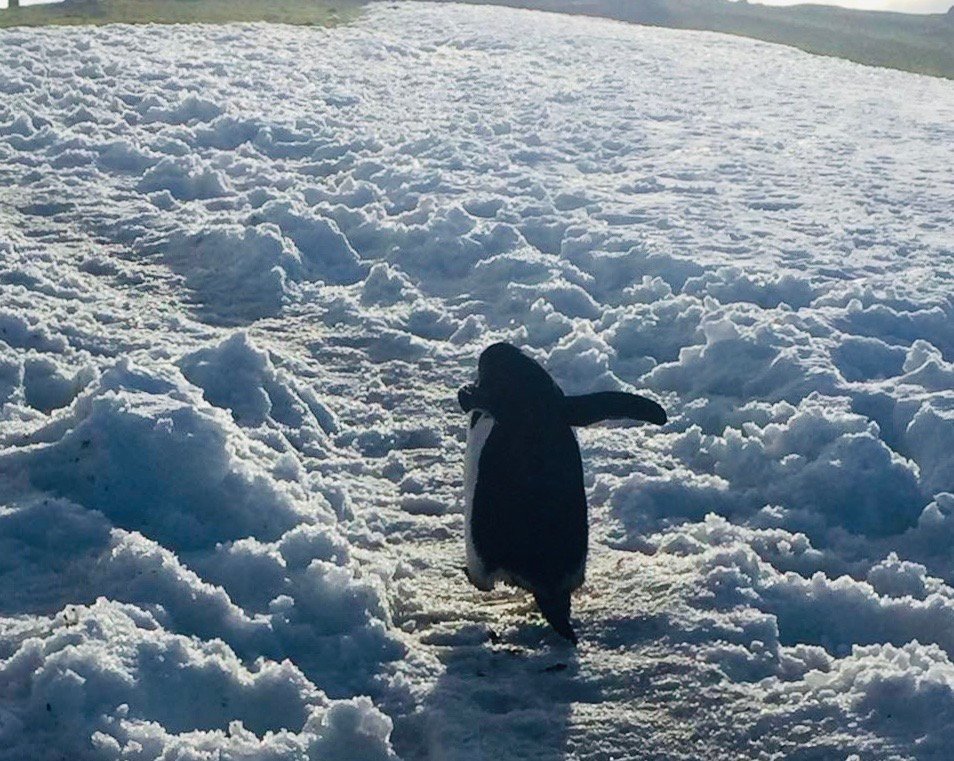 It was fascinating to see them swimming, they looked very graceful in the water compared to their awkward walking on land.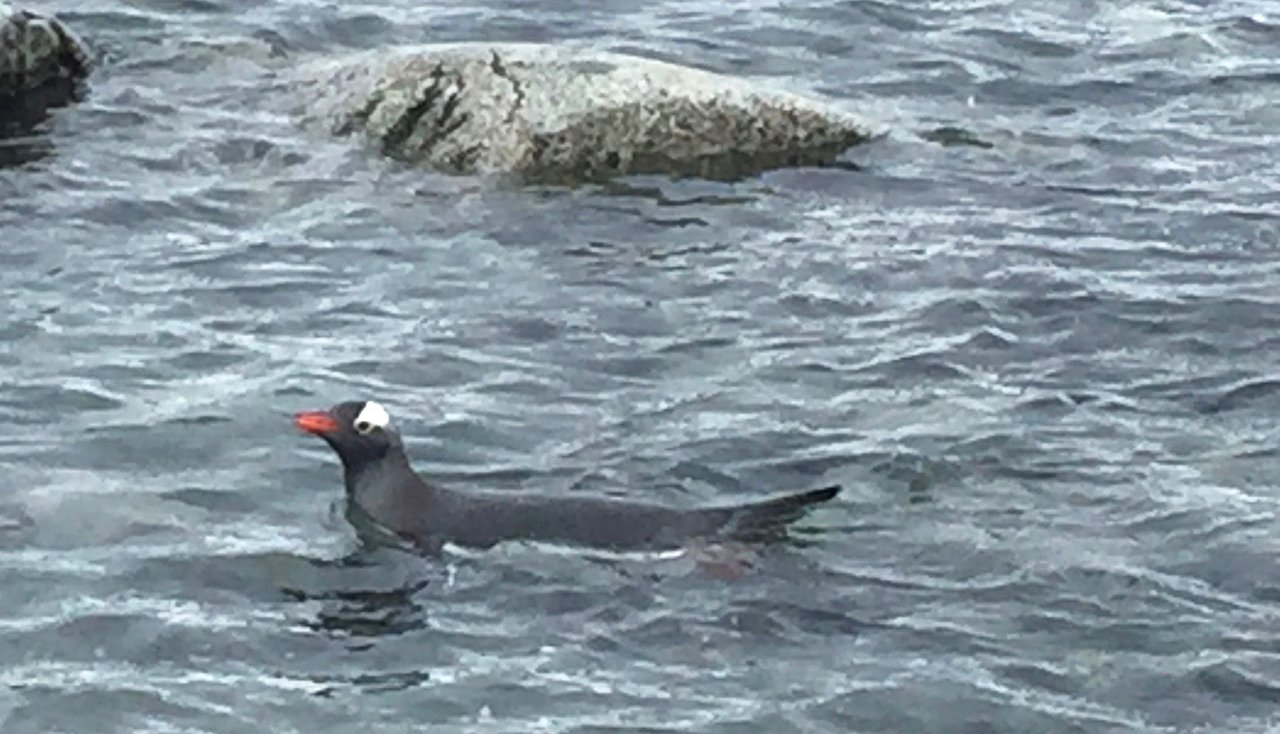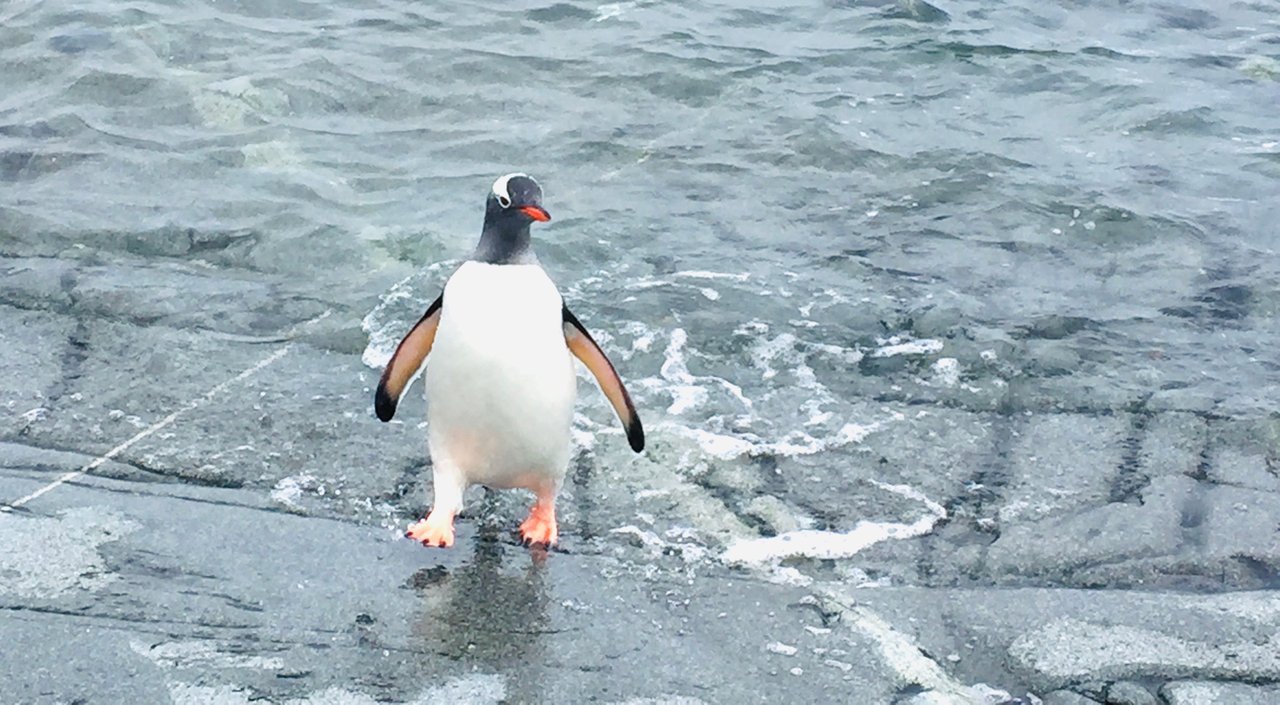 "On one of our shore landings we saw a penguin with an injury which was very sad. There was nothing we could do for this little penguin. I only hope he healed and was okay.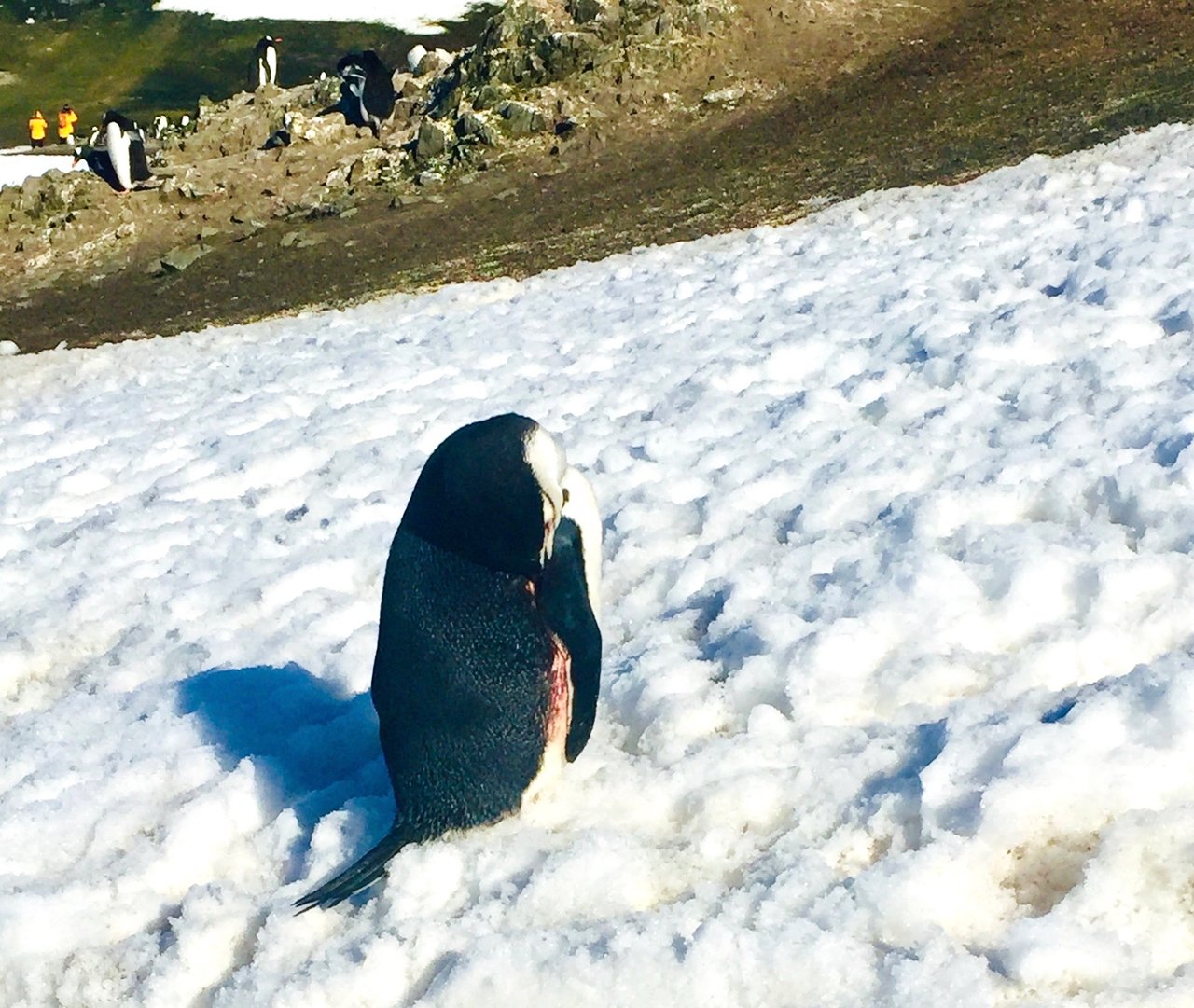 The major predator of penguins is the Leopard Seal. There are a number of birds that scavenge the penguin's nests eating their eggs and attacking the baby penguins. Penguins generally lay one egg per season waiting until the snow melts so they can build a next of stones. The baby penguin has a limited time to grow into maturity before the winter season starts.
They are -
Snow Petrels: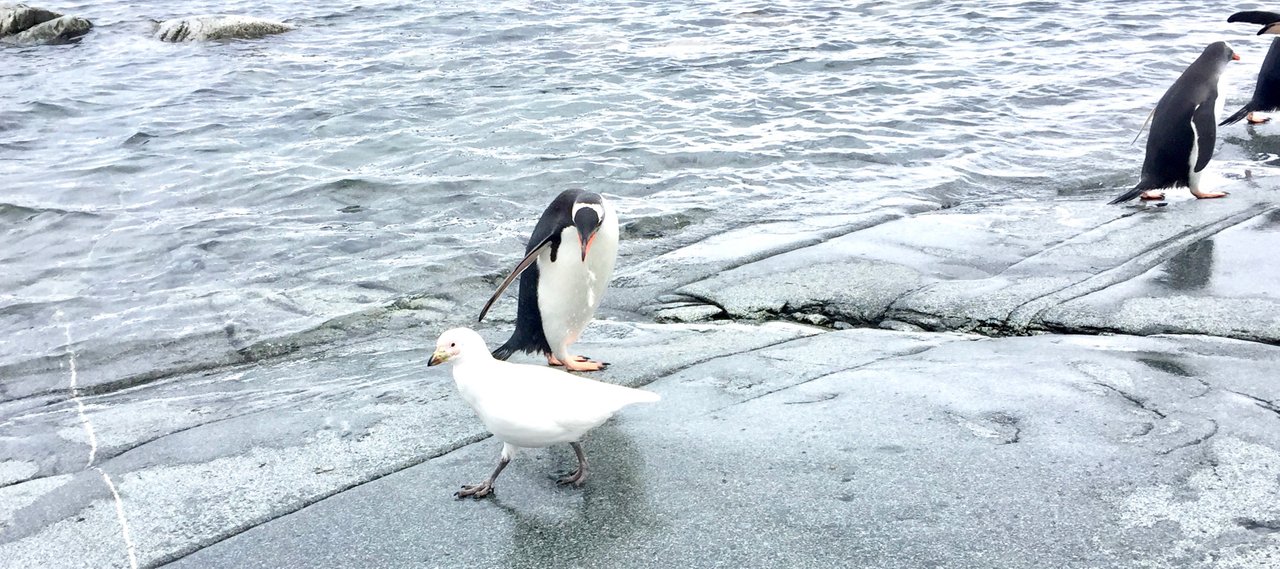 Skuas: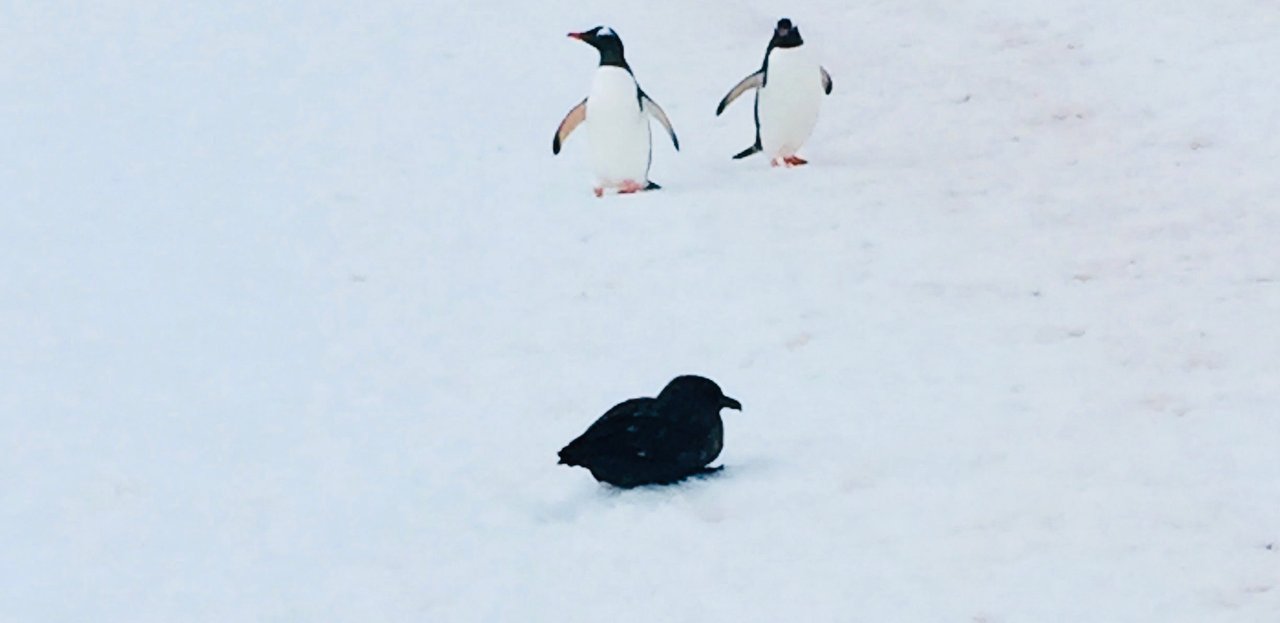 And Giant Petrels: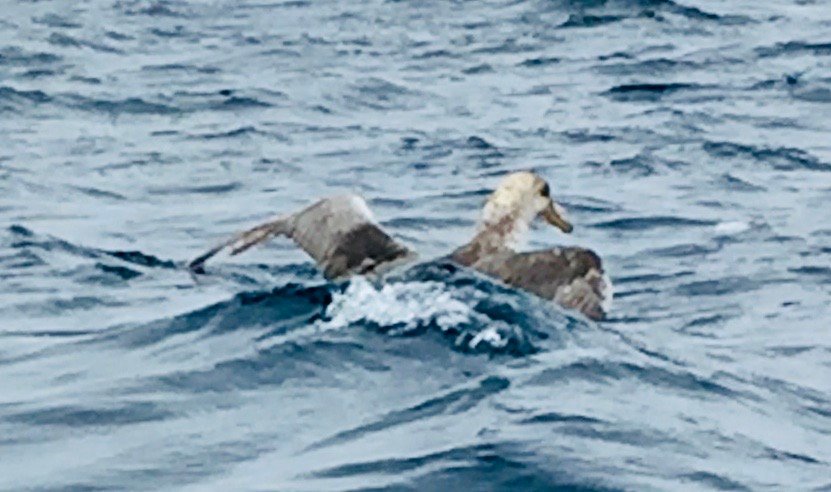 It was a fantastic opportunity to get to know about penguins and to actually see them in the wild, one that Ben and I were so pleased we came along on a Quark Expeditions hands on trip. It is so much more memorable to be actively part of the action.


Cheers and Blessings
.............................................................................................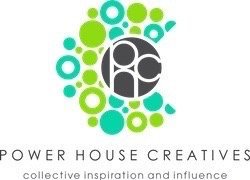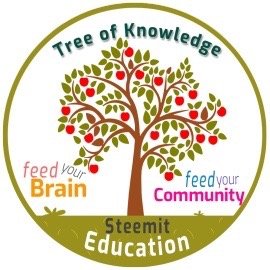 ...............................................................................................