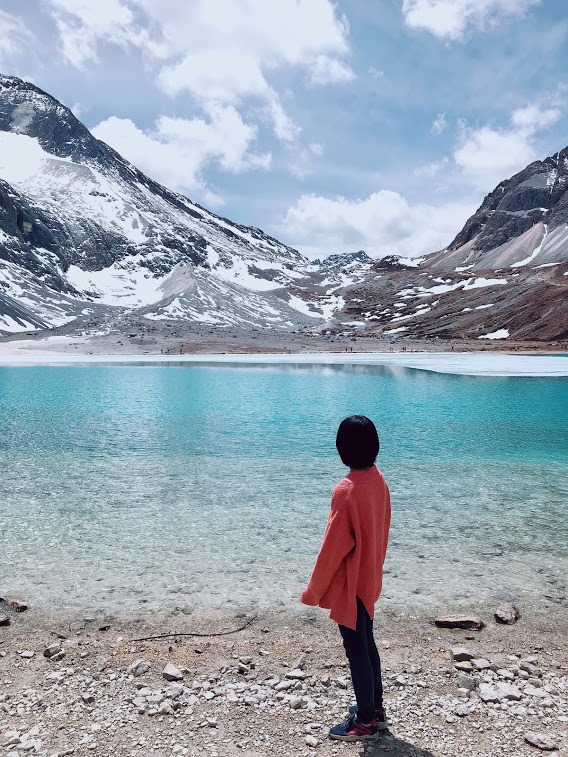 Few years ago, I heard the name Daocheng Yading , it's so beautiful in Autumn ! I plan to travel at that time , choose between Vietnam and Daocheng Yading , at the end , I choose Vietnam, so Daocheng Yading keep in my travel list in these few years, today , finally I arrive here ! finish one more target !
From our hotel , walk to the park entrance just around 10 min., we wake up early today , and get ready our lunch , chocolate, dextrose, Oxygen cylinder . We have a long hiking on the high altitude hill today , must make sure safe !
Let's go !

From the entrance to the hiking track need to take the shuttle bus , around 1 hour, a long distance !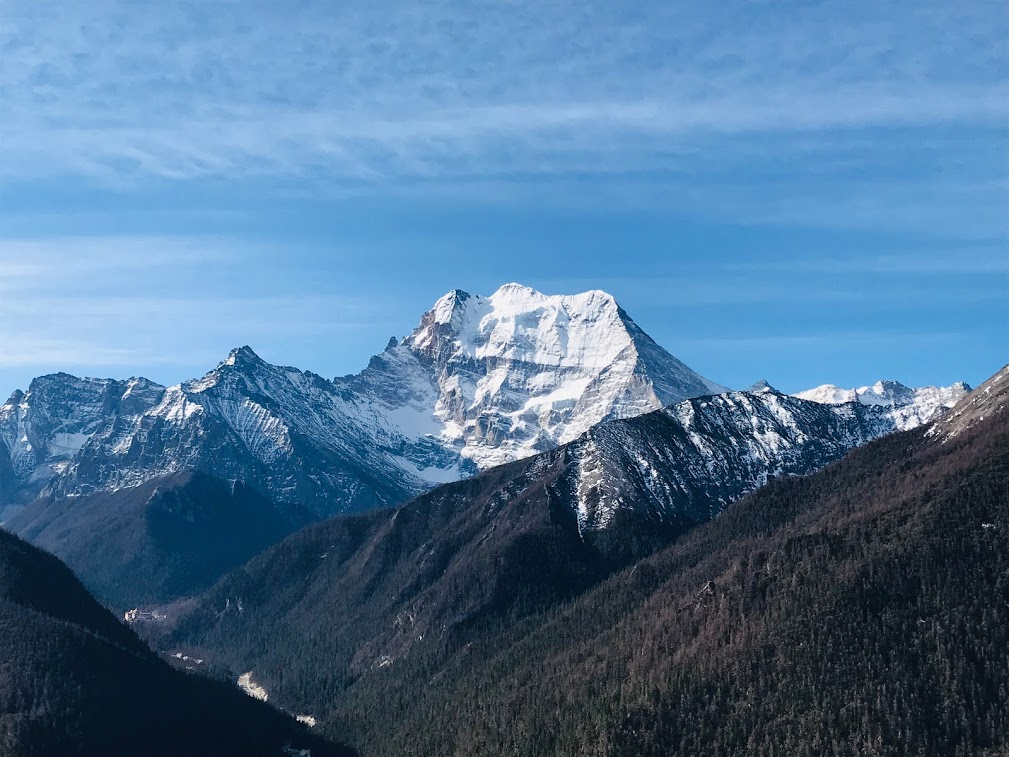 A temple on top there , if you thing you have enough energy , you can climb up . But our target is The Milk Lake and The Five Color Lake , so we just pass it !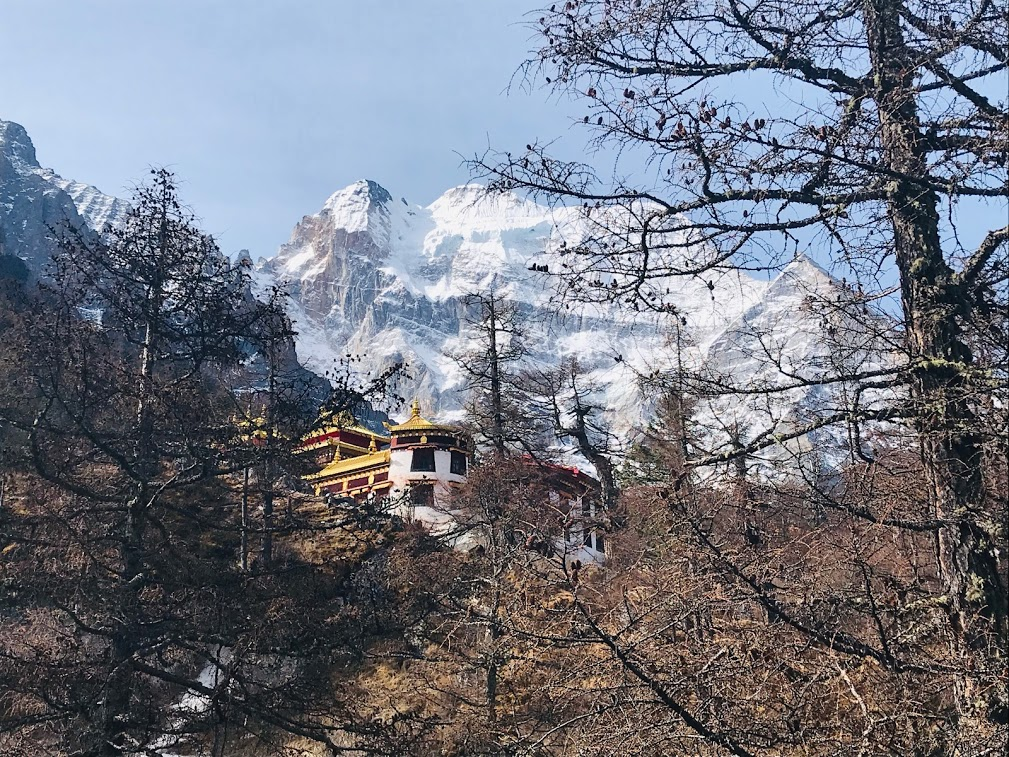 Chonggu grasslands(冲古草甸), it should be more beautiful in Autumn, the grasses grow up , herd and herd cattle are enjoying their time here ! When I came was in Spring ,but I feel that still beautiful , at least , not so much tourist then I can pay more attention on the view !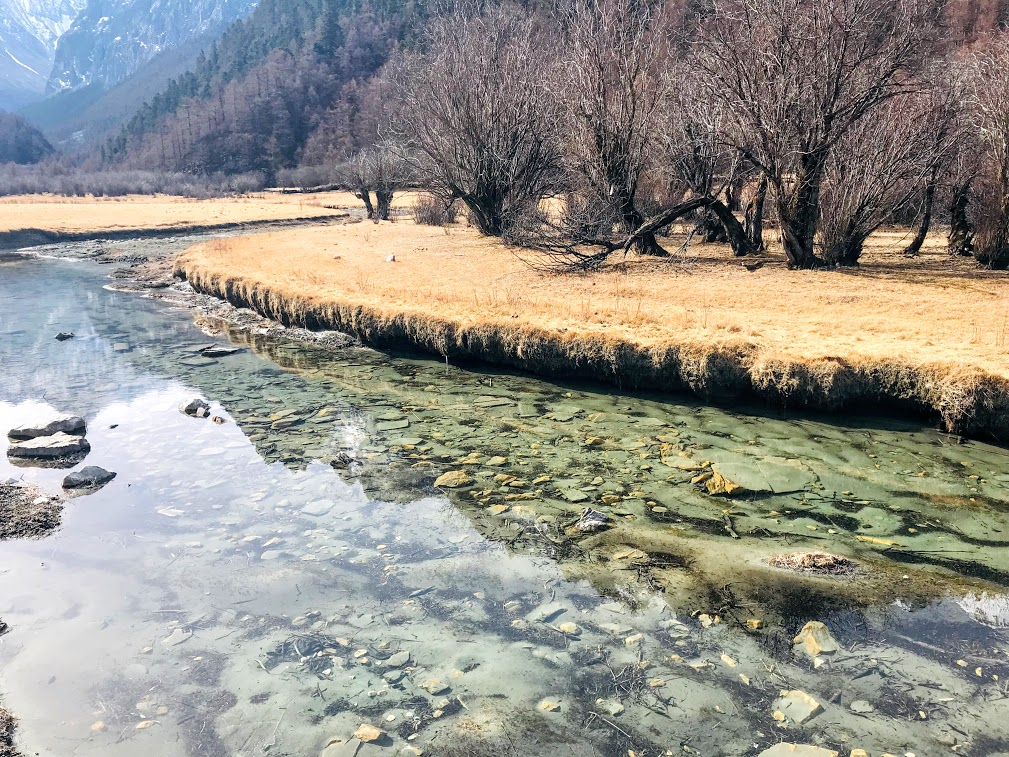 This is a holy mountain for local people, name Yangmaiyong(央迈勇).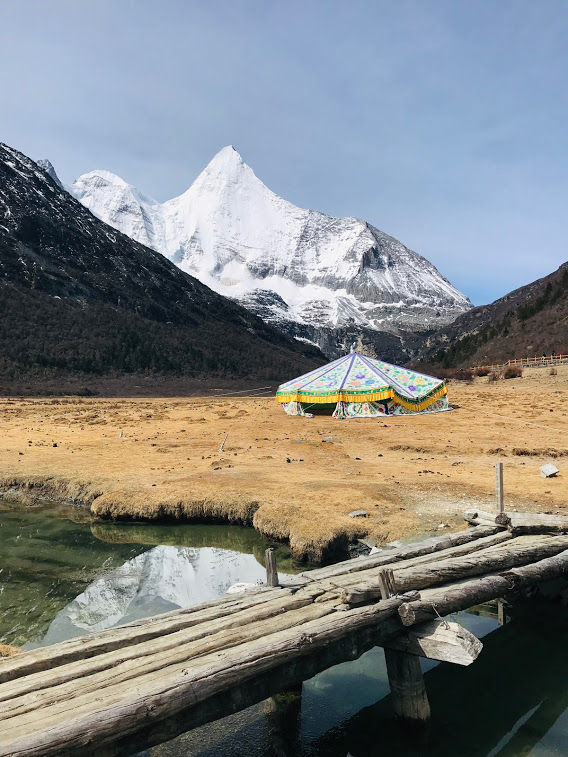 The houses made by stones and very small.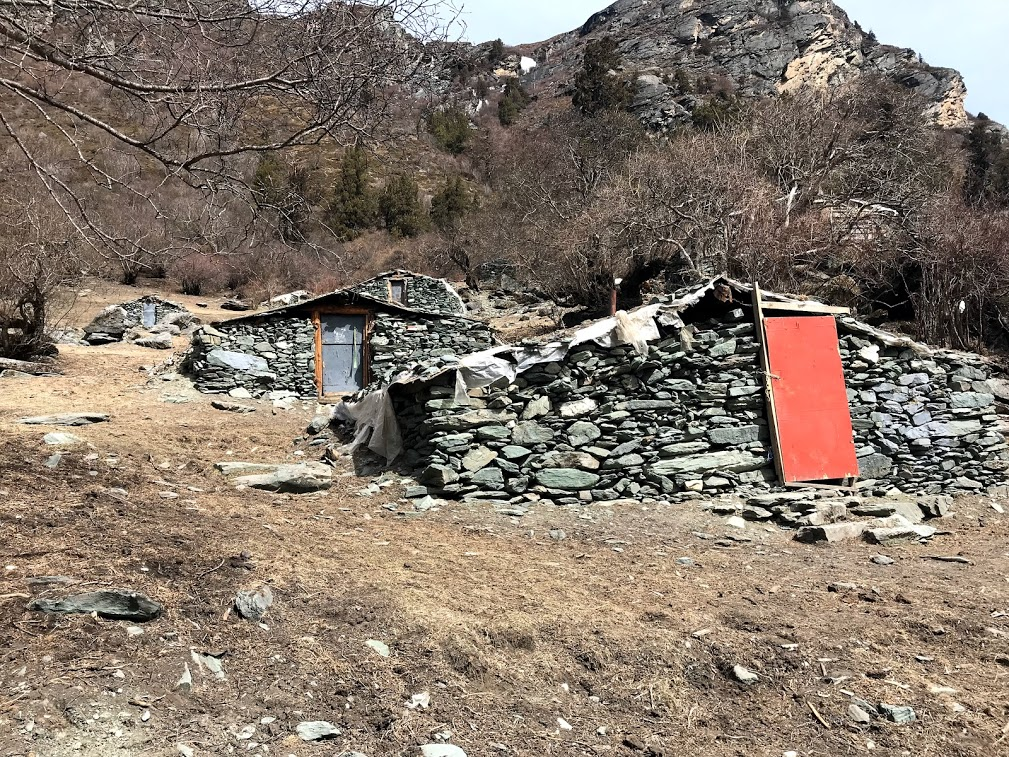 The road is not good to walk , we walk around 10 min. and need to take a rest ! That is more harder to hike at the high Altitude than the normal place .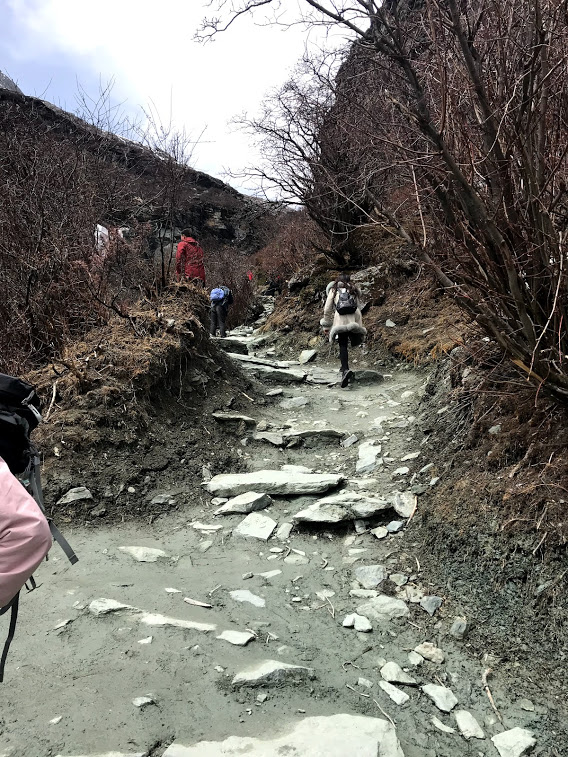 We decide to have lunch first , next to the rubbish bin !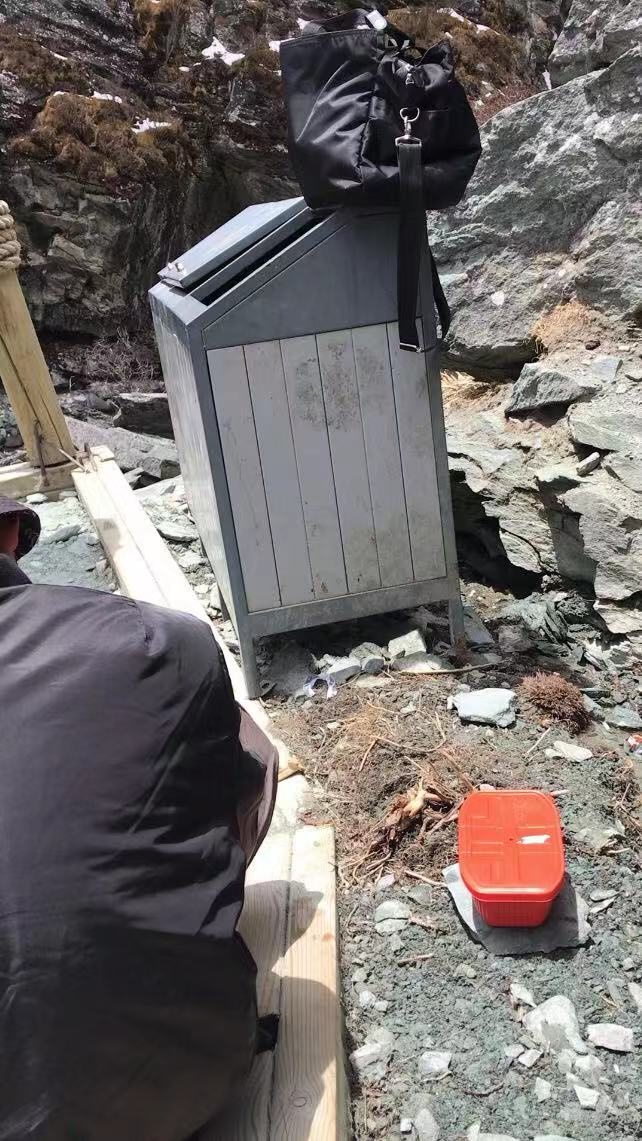 A ring around the sun !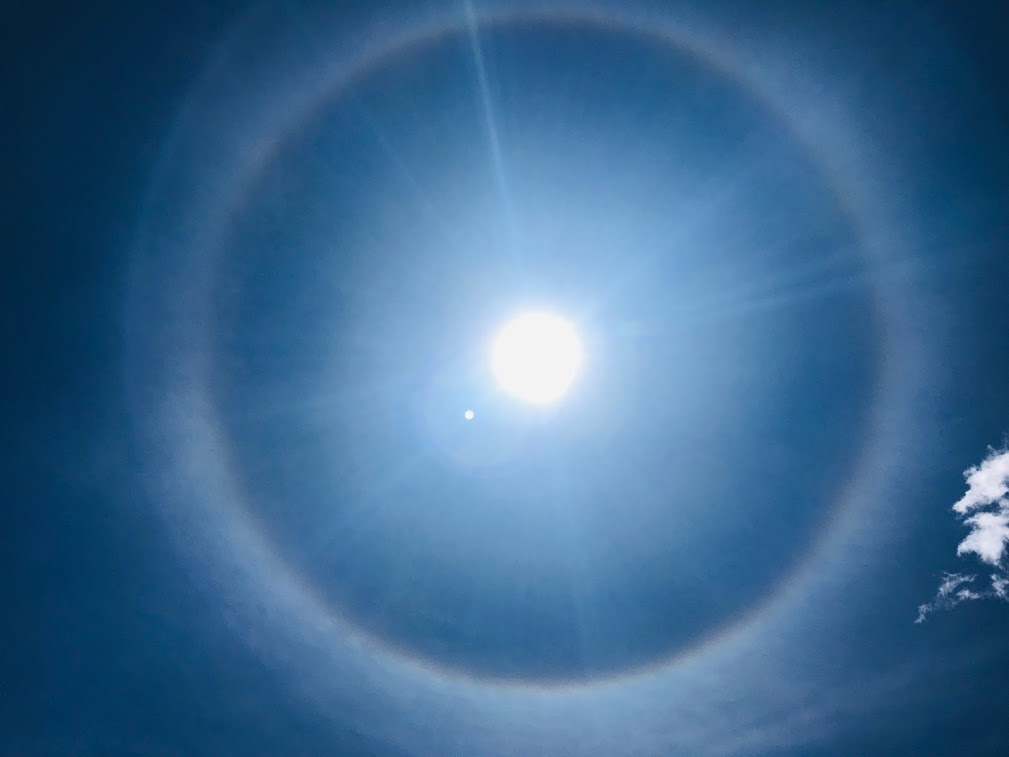 In front of us , have separate to two road , one is keep walk straight , the other one need to walk a long and high stairs , when we see that , we decide to go straight with no hesitate !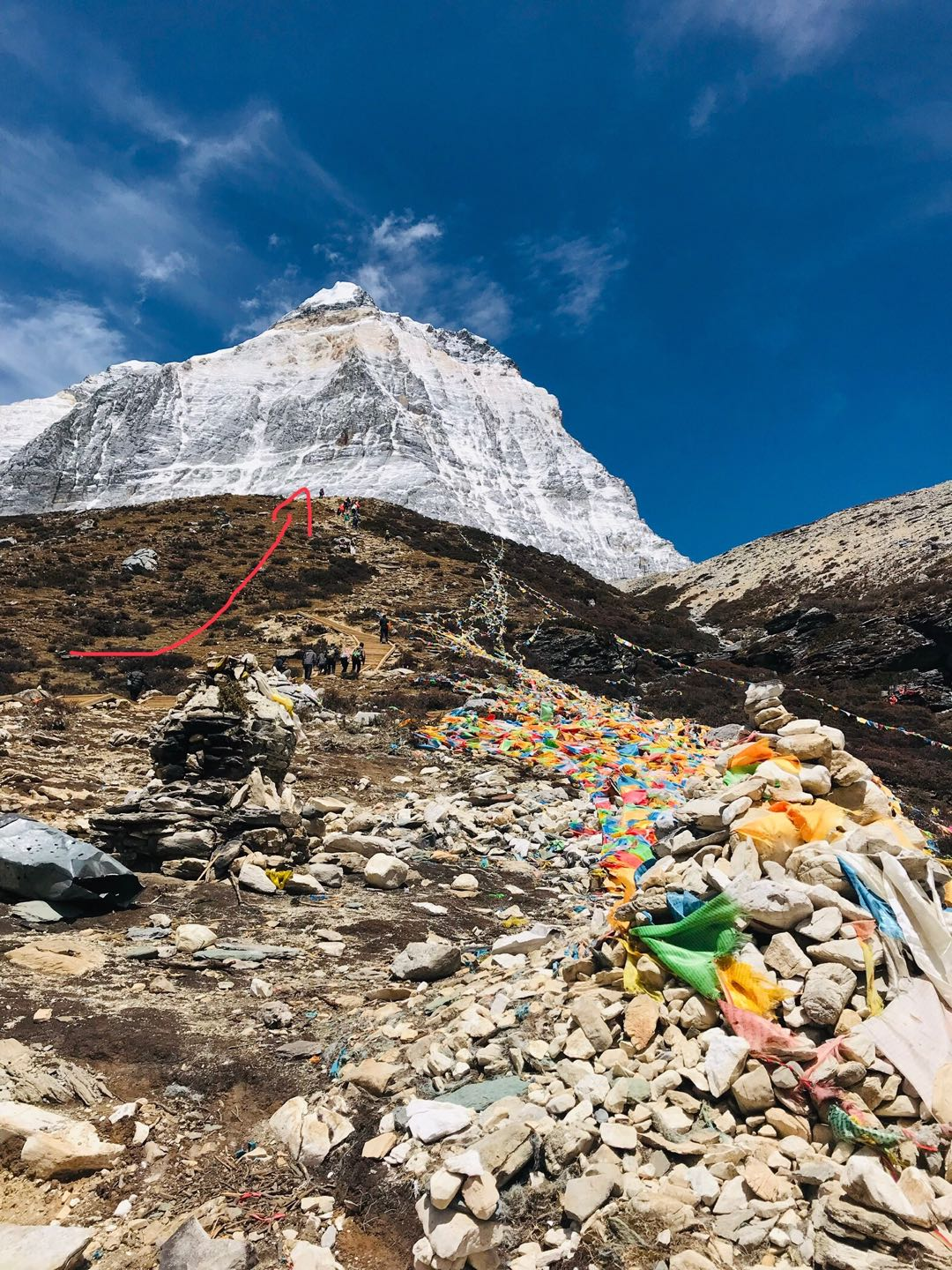 Stairs, Stairs , Stairs ......Keep walking , we can do it !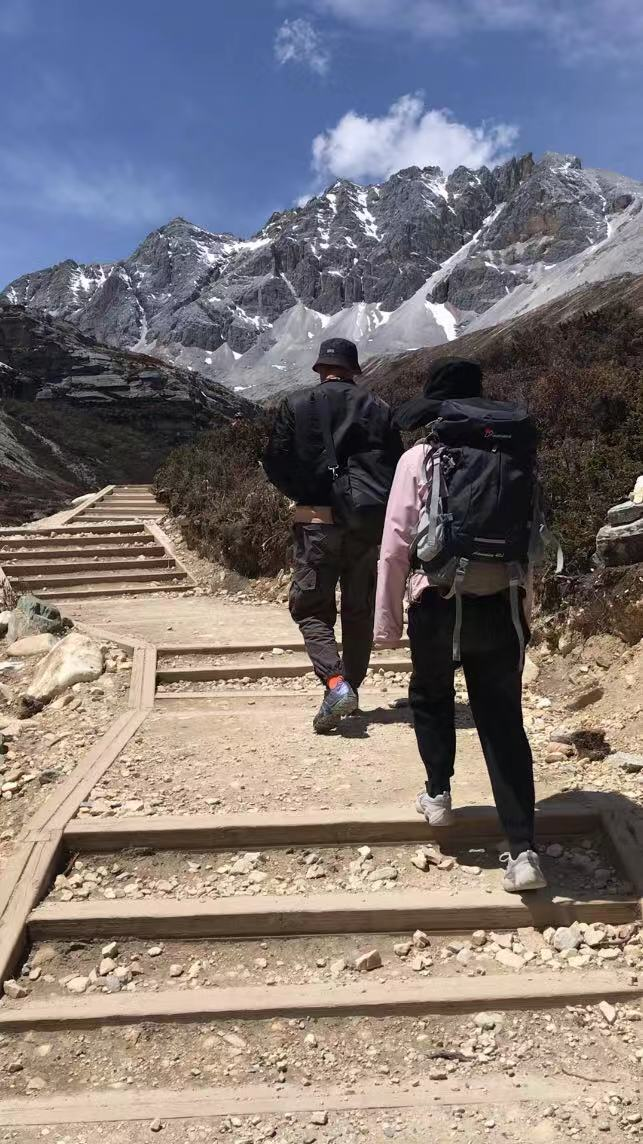 Finally , we arrive the Milk Lake . What a great view in front of us ! Although we are very tied ,but when we see this , all worth !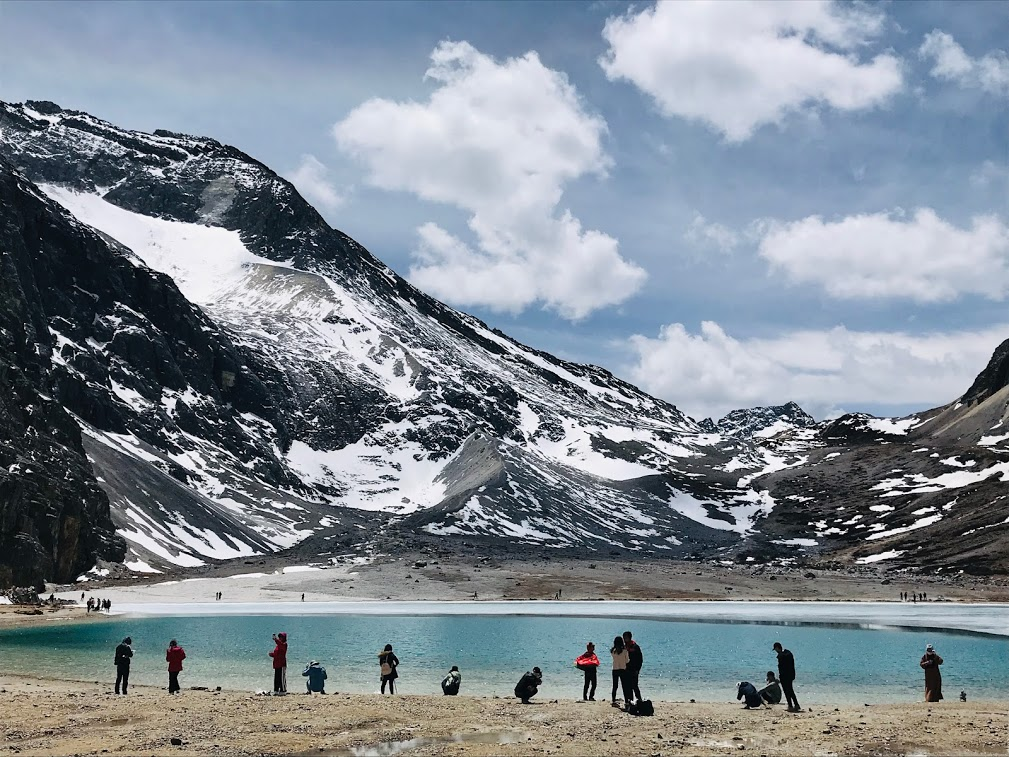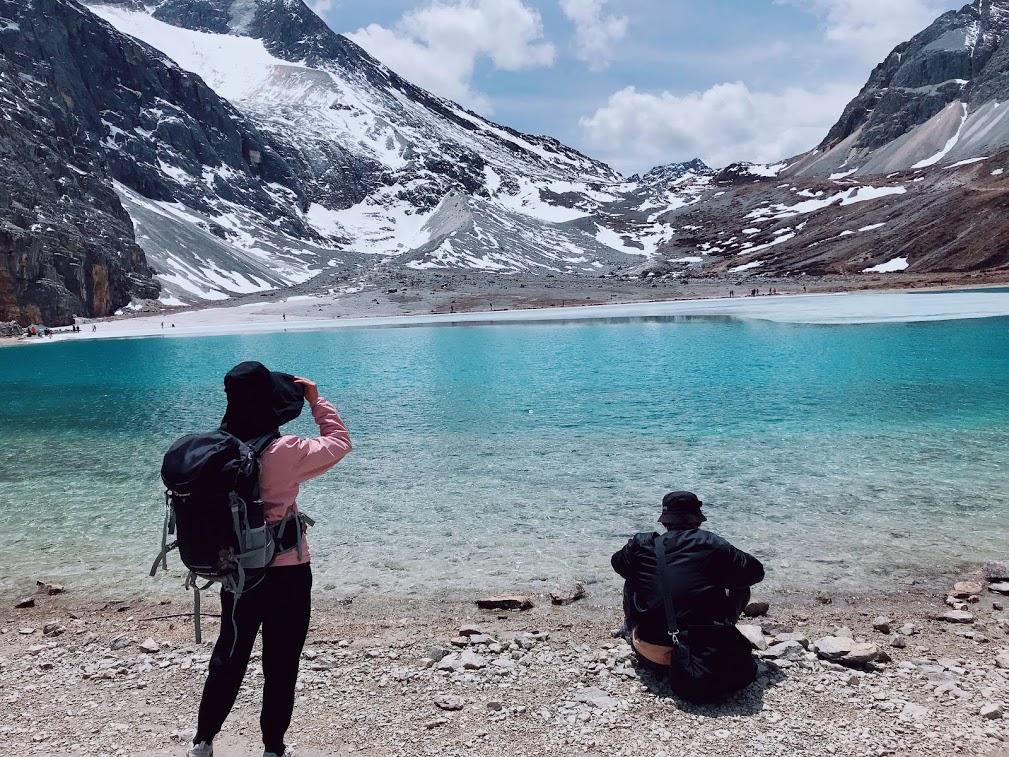 Cheers !!! For us arrive the top ! For us didn't drink any dextrose, didn't use the oxygen cylinder to arrive the top! Cheers these dextrose !!!