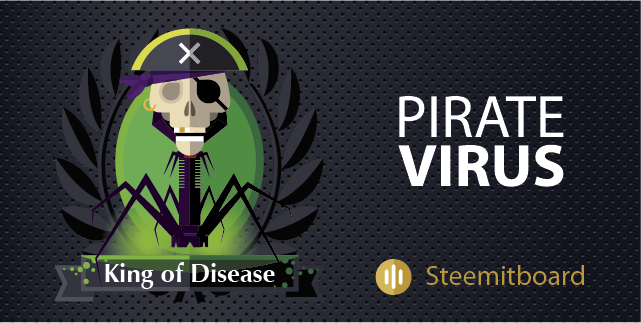 Few days ago, several Steemians found themselves infected by the infamous "King Of Disease" virus. Fortunately, the dreaded virus was not too aggressive and those who were infected ended up with an irreversible desire to sneeze at others.
How it started
The outbreak begins with an intriguing post from @king-of-disease. It will then last for 48 hours, where Steemians will start to !sneeze at each other. In total, 83 people will be involved in this outbreak of sneezing.
Happy end
At the end of the virus life, people who successfully infected someone else got a badge prepared by @steemitboard and @suesa.

Behind the scene
This funny event idea came from @suesa who wanted to do an April Fools' joke. When she contacted us, we were happy to provide our support by creating a nice badge for the people who participated in the joke.
For a full story and detailed report of the event result made at the end of the plague, you can read this post.
We would like to congratulate @suesa for having such a funny idea and turning it into a nice contest. We also congratulate @reggaemuffin, @gutenmorganism and @arcange for setting up the "logistic" behind the event and for their successful cooperation.
We hope you all enjoyed it.
Thank you for reading!
---
To quick jump to your board and view your badges , install the SteemitBoard Google Chrome Extension.
Support the @steemitboard project and vote for its witness!
---
Steemitboard is a project created by @arcange