Hola Steemians.
El arte es una de las expresiones más antiguas y hermosas del ser humano, a través de ella podemos plasmar amor, tristeza, valor, fuerza, maldad, rabia, sufrimiento, etc… sin embargo es algo que debemos, constantemente, perfeccionar por medio de la practica.
El día de hoy les traigo una agradable experiencia obtenida en un grupo de dibujo en Facebook en el que estoy. Es común que hagan competencias de dibujo, pero antes de hacer las de este año a uno de los administradores se les ocurrió la idea de hacer un taller de dibujo para practicar, al cual decidí unirme.
Cada día se explican técnicas de cómo hacer cierta parte del cuerpo y se deja una tarea por hacer. Los ejercicios hechos hasta ahora son de manos (dibujar manos en posición de piedra, papel o tijeras, hacer el nombre o apodo de cada quien siguiendo una tabla del abecedario en lenguaje de señas y dibujar ciertas imágenes) y ojos (dibujar los ojos de algunos miembros del grupo), como se puede apreciar a continuación:
Para esta obra utilicé:
Lápiz de grafito 2B y 6B.
Block de dibujo.
Lápiz bicolor.
Hey, Steemians.
Art is one of the oldest and most beautiful expressions of the human being, through it we can capture love, sadness, courage, strength, evil, anger, suffering, etc ... but it is something that we must constantly improve through practice.
Today I bring you a pleasant experience obtained in a Facebook drawing group in which I am. It is common that they do drawing competitions, but before doing this year's competitions one of the administrators came up with the idea of doing a drawing workshop to practice, which I decided to join.
Each day we explain techniques of how to make a certain part of the body and we leave a task to be done. The exercises done so far are hands (drawing hands in the position of stone, paper or scissors, making the name or nickname of each one following a table of the alphabet in sign language and drawing certain images) and eyes (drawing the eyes of some members of the group), as can be seen below:
For this work I used:
Graphite pencil 2B and 6B.
Drawing block.
Bicolour pencil.
---
Arte Final (Final Art)
Manos - Hands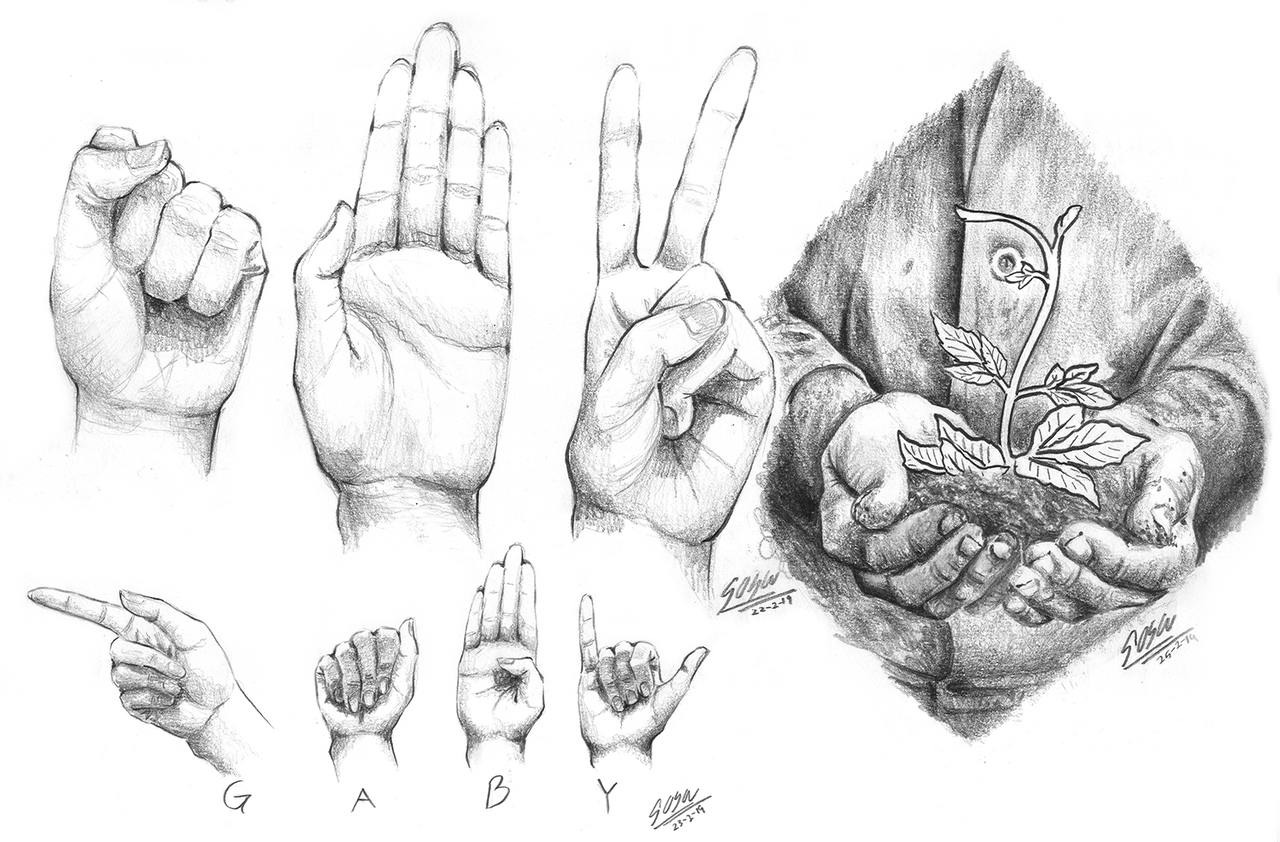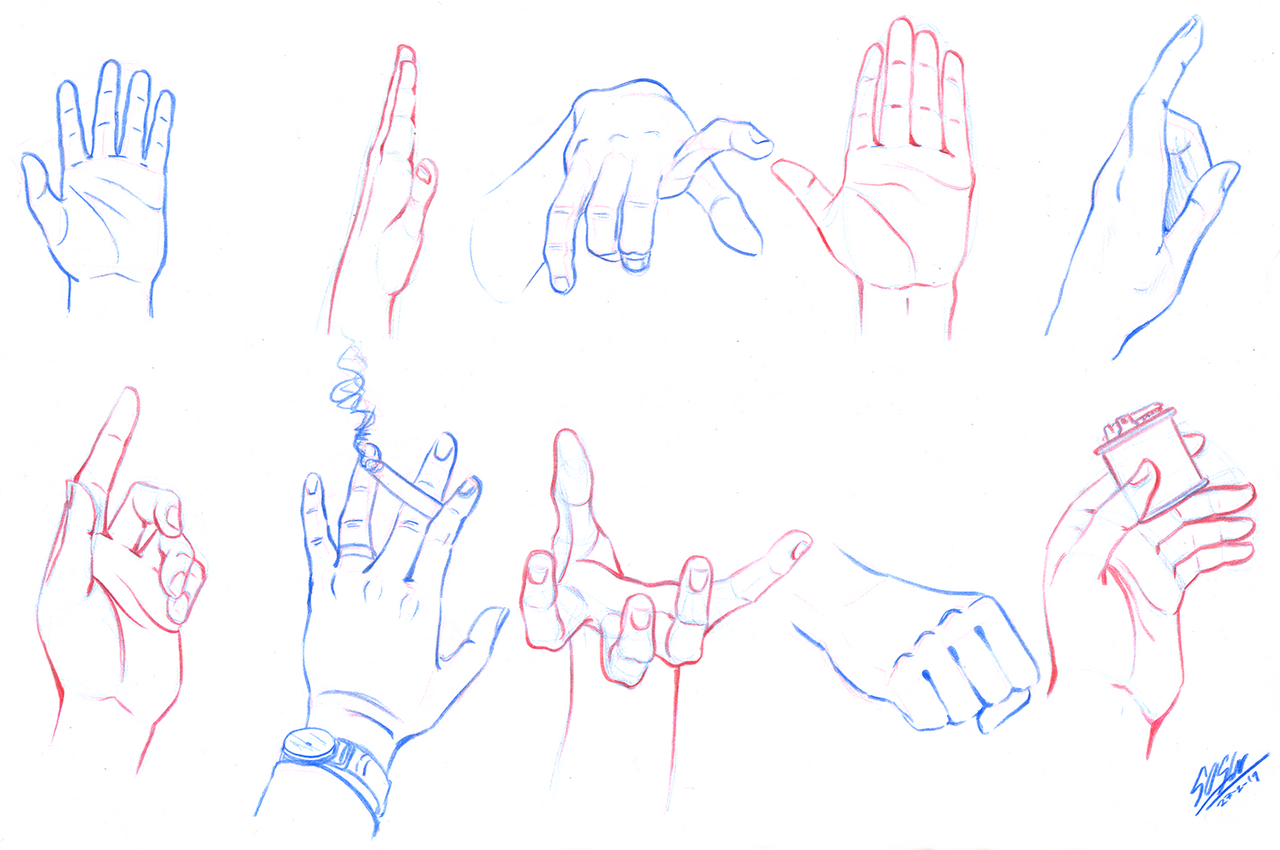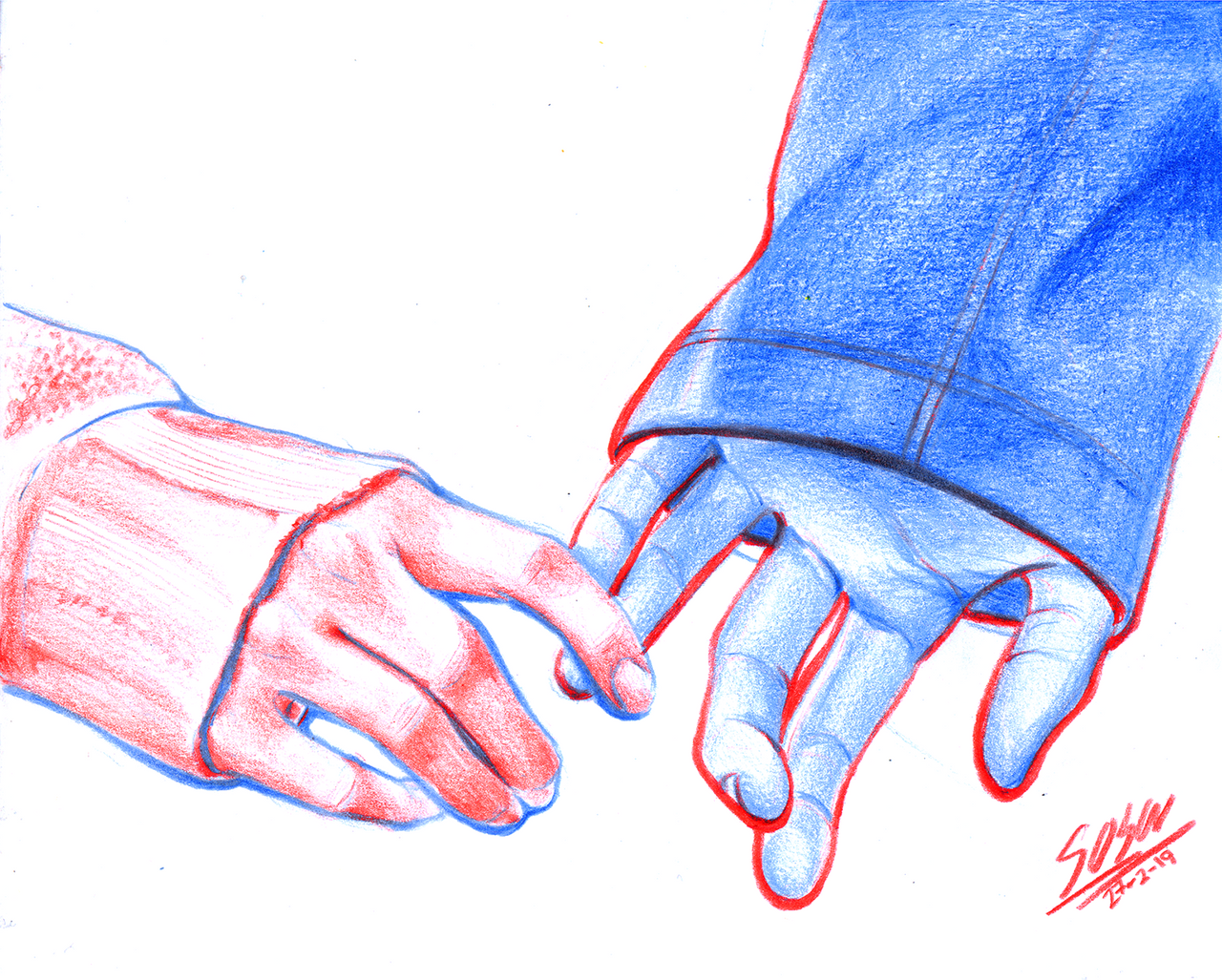 Ojos - Eyes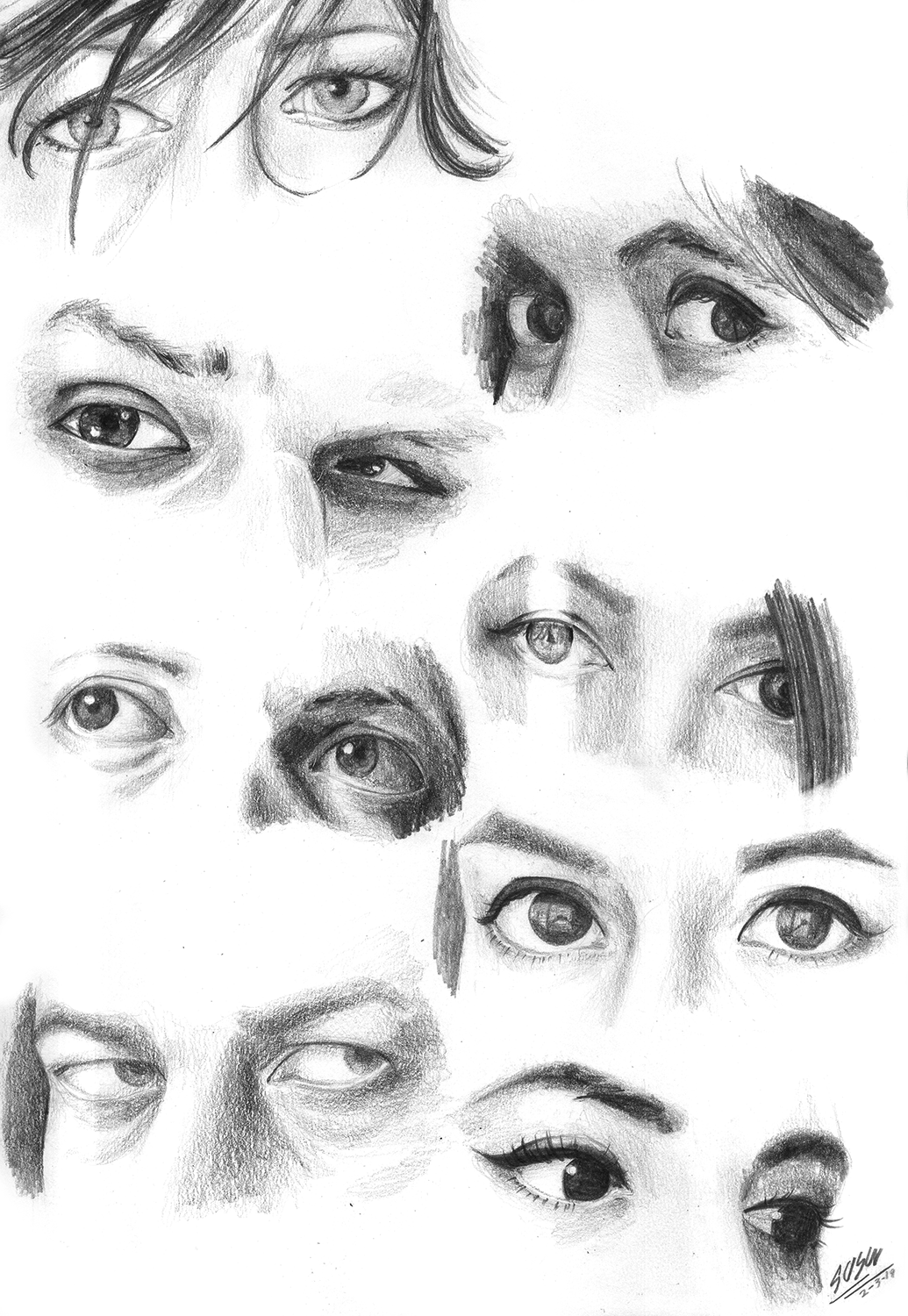 Memoria fotográfica (Photographic memory)
| 1.- Manos - Hands (Final) | 1.- Imagen de referencia (Reference image) |
| --- | --- |
| | |
| 2.- Manos - Hands (Final) | 2.- Imagen de referencia (Reference image) |
| | |
| 3.- Manos - Hands (Final) | 3.- Imagen de referencia (Reference image) |
| | |
| 4.- Ojos - Eyes (1/4) | 4.- Ojos - Eyes (2/4) |
| | |
| 4.- Ojos - Eyes (3/4) | 4.- Ojos - Eyes (4/4) |
| | |
Gracias por visitar mi publicación
Thank you for visiting my publication