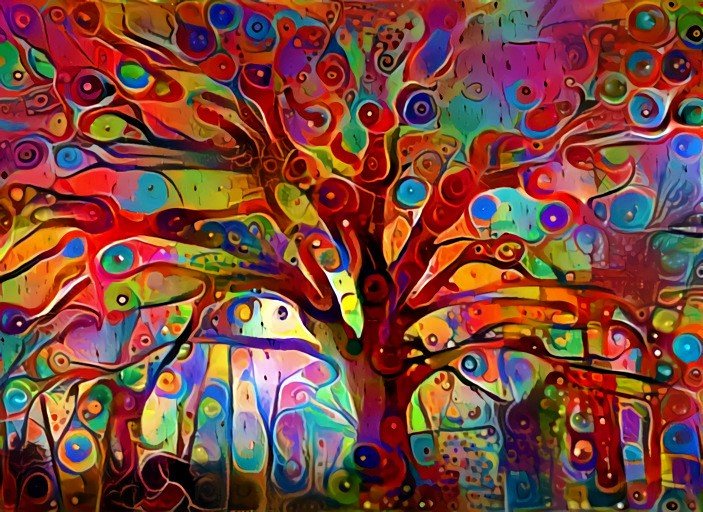 Alright ..
Maybe this is just my interpretation of what I see when looking at this recent digital photo manipulation of mine. When combined with a pattern, It turned out to look sort of like stained glass. Chunky and colorful. All the swirly round shapes with a small dot in their center, looks like owl eyes to me. Sort of befitting since this is or was (cry cry) and old majestic Oak tree.
I am very saddened to say that this old Oak tree is no longer. The property she sat on was leveled for new construction and the tree got eliminated.. What a tragedy. I was there when people sat and watched with anger and tears as her time came to a terrible end. I would not label myself as a tree huger, but this one really angered me. I could not understand why this decision was made, but I had no ability to stop it. I enjoyed taking pictures of it over the years and even ate 100's of lunches under her shade. I have the memories and the pictures to remind me.
What A Shame ..
A real tragedy if you ask me, but there is nothing I can do about it now. I like to continue to play with these images of this beautiful old Oak. Maybe I will keep on creating art inspired from her in order to pay homage to what once was a treasured beauty. It makes me feel a tiny bit better about the whole ordeal.
Tell me you don't see owls, or big eyed birds or fish or something in those branches. The more I look at it, the more I see things. Maybe it's time I stopped looking at it.. It's starting to affect my mental health.. lol.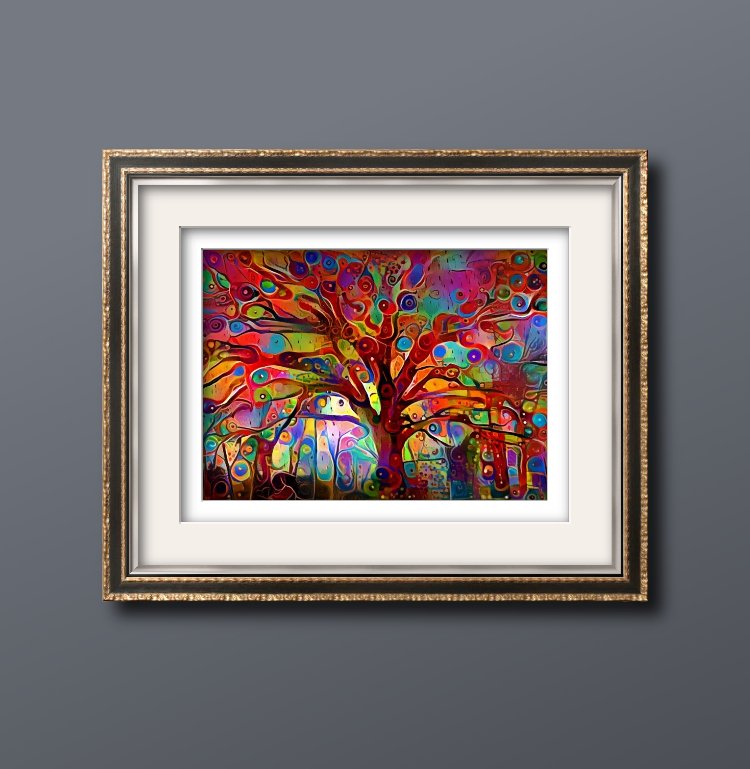 A side by side shot ..


Thou ancient oak! whose myriad leaves are loud
With sounds of unintelligible speech,
Sounds as of surges on a shingly beach,
Or multitudinous murmurs of a crowd;
With some mysterious gift of tongues endowed,
Thou speakest a different dialect to each;
To me a language that no man can teach,
Of a lost race, long vanished like a cloud.
For underneath thy shade, in days remote,
Seated like Abraham at eventide
Beneath the oaks of Mamre, the unknown
Apostle of the Indians, Eliot, wrote
His Bible in a language that hath died
And is forgotten, save by thee alone.
Eliot's Oak
by Henry Wadsworth Longfellow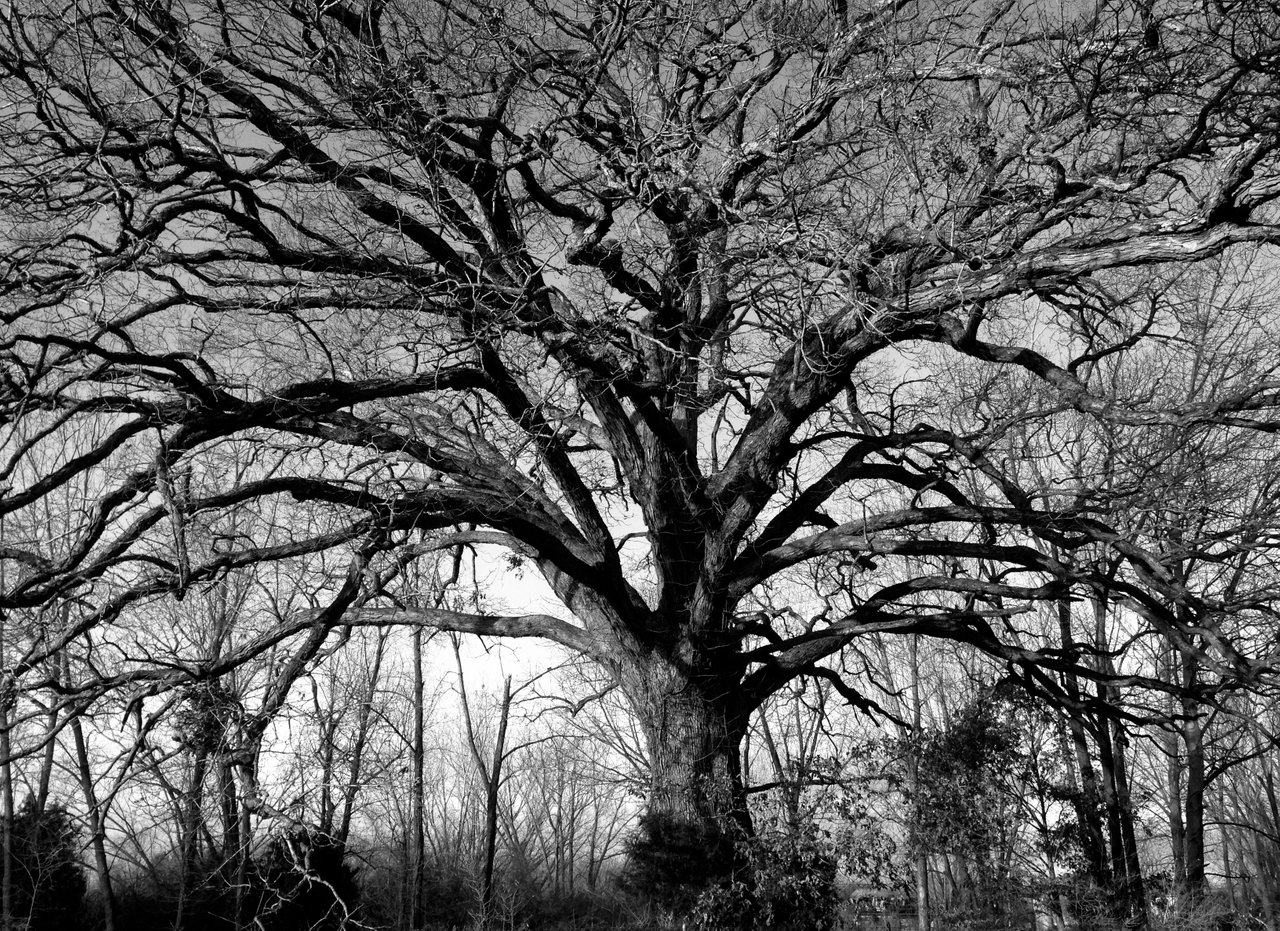 Have A Great Day My Fellow Steemians!!

If Your Interested In Purchasing Any Of My Work:
They can be found for sale in
OR
My Etsy Store
If you don't see the piece in either shop, It may still be drying. Let me know and I can upload it as soon as possible to be available. Or you can always make me an offer (in SBD or STEEM) in the comments section of this post. If we agree on a price, I will then ship the painting to you. (shipping costs will be determined by your location).

Thank you for swinging by my blog and checking out the post. Have a great day!


All words, pictures and art pieces are the sole property of B D Miller Gallery, unless otherwise noted and credited, and are not to be reproduced or copied without the prior written consent of B D Miller Gallery.

About Me ~ The Artist
My art work incorporates a wide variety of subject matter, including landscape, seascape, cityscape, and still life images. My works are the product of a continuing process of exploration through which I seek to portray personal and visionary interpretations of my surroundings. My paintings are impressions of places and events from everyday life, an interpretation of my imagination, and personal responses to what I see and feel on a daily basis. More recently I have invested generous amounts of time into my landscape painting. I am surrounded by natural and man made beauty, which inherently presents itself in the tri-state area, and almost demands that I paint it.
Not everything is art. Art is not everything, but it comes close. Art is everywhere and all the time. Art makes you experience the beauty of the world, the people in it, and the places we call home. Art itself is so influential that it can tell stories, show feelings, and express passion or fury. Art exists in addition to language; expression of sensations and thoughts, revealing a way of thinking too subtle and delicate for words.
For me art requires love, honesty and perseverance. In return, it reveals some personal, non-analyzable, and creative untamed passion. For the public, art with its magnificent beauty, improves mood and health and builds better human beings and communities. It engages the intellect, softens the heart, strengthens the soul and frees the spirit.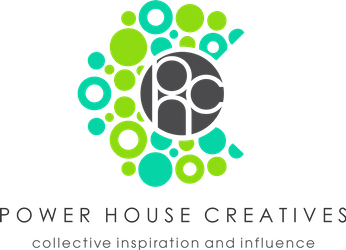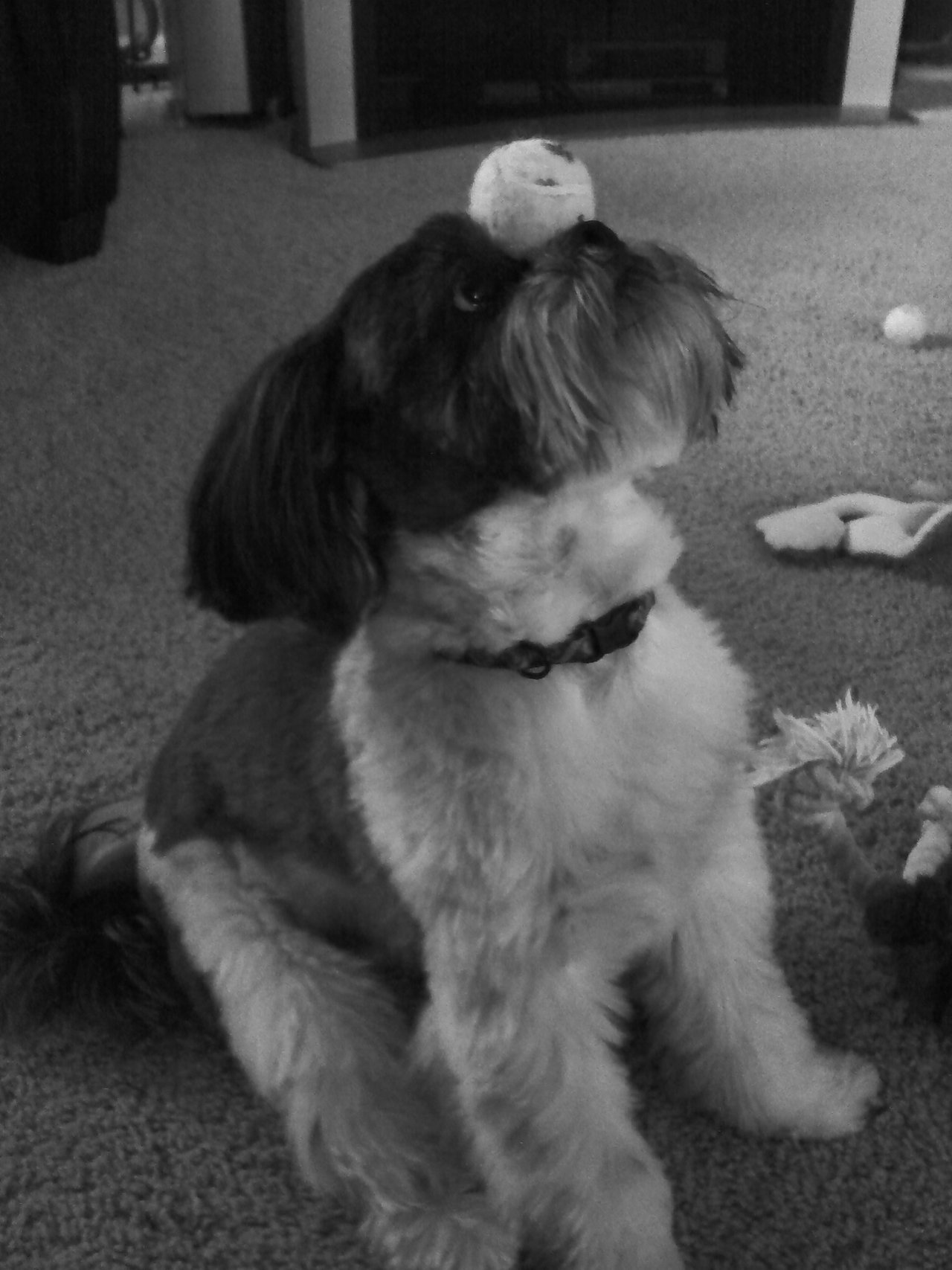 "As wonderful as dogs can be, they are famous for missing the point." – Jean Ferris