ENGLISH
Hello wednesday friends !
This day is one of walk for @tattoodjay who runs the #wednesdaywalk (with a beautiful post that I advise you to read by the way)
so I decided to share with you a walk in a very specific place of the old town and which is the Faubourg Sainte-Claire.
This little street of my pretty old town is situated between two gates which guarded the northern entrance of Annecy: the door Ste Claire, and a front door, the door of the Sepulcher.
We will leave here from inside the old town to go to the outside
and here we are in front of Porte Ste Claire
What you see here is a part of the Place Ste Claire, which is largely occupied by cafes and restaurants ... this makes it a very pleasant place to walk around,
and you can admire here this magnificent door and its noticeable clock, which is also visible on both sides as we will see when we pass on the other side
I really like the wooden facade of the Café Curt which has kept an authentic look of old French bistro 😉
The terrace you see here at the front of this photo is that of a small establishment that sells oysters to eat on site, hence the barrel with white wine on display to attract customers ...
That's it, I showed you the door from every angle, I think we'll be able to cross 😄

Here is the other side, as I told you, the clock also gives time in the street Ste-Claire which begins now ...
Here we are descending this (very small) street, on a pleasant afternoon of mid-September, hence the rather lightly dressed passersby because we had a beautiful sunny autumn with very satisfying temperatures 😊
The buildings of this street are really beautiful, it is one of the picturesque places of Annecy where I like to stroll ❤️
In the old town, when the weather is hot, you can benefit from the shadows of buildings, given the narrow streets, so it is pleasant to walk there when there is no crowd, and for that, you have to choose your right moment :
Not on Tuesdays, Fridays, and Sundays, which are market days and therefore busy, even if the street Ste-Claire has no market stands, it starts directly after the gate Ste Claire, where we were right at the beginning 😉
What I like most about this place, and the reason I take you there today, are these colorful facades that enchant the look in each of my visits 😊
I can not help but turn my face on all directions, especially above to look at the picturesque floors and let themselves be discovered differently at each visit
In this small street there are mainly restaurants, and each makes an effort to integrate harmoniously with the decor of the old town ...
We now arrive at the door of the Sepulcher, beyond which the old town ends
... and I let you admire this magnificent ogive door
I like to imagine what it may be to live in the apartment just above the entrance ... what it must be to welcome thousands of tourists who pass just below your house ... 😲 😃
I think about it but do not envy them at all 😉
I also like the public lighting of the old town, they are charming and make us travel in time 😊
And there we are leaving in the opposite direction and I show you the other side of this street 😊
Even if, you have guessed it, it is not wide and it is even less with the terraces of the restaurants which are spread out on the cobblestone way 😉

!steemitworldmap 45.897316 lat 6.12269 long Faubourg Sainte-Claire, 74000 Annecy, Auvergne-Rhône-Alpes, France d3scr
Voilà les amis,thank you for doing this walk with me along this picturesque alley between these two gates of my beautiful old city of Annecy
I wish you a most

FRANCAIS
Bonjour les amis du Mercredi !
Ce jour en est de balade pour @tattoodjay qui organise le #wednesdaywalk (avec un post magnifique que je vous conseille au passage)
alors j'ai décidé de partager avec vous une balade dans un endroit très précis de la vieille ville et qui est le faubourg Sainte-Claire.
Cette petite rue de ma jolie vieille ville est située entre deux portes qui gardaient l'entrée Nord d'Annecy : la porte Ste Claire, et une avant porte, la porte du Sépulcre.
Nous partons ici de l'intérieur de la vieille ville pour nous rendre en direction de l'exterieur
et nous voici donc devant la Porte Ste Claire
Ce que vous voyez ici est une partie de la place Ste Claire, qui est en grande partie occupée par des cafés et restaurants...
cela en fait un lieu très agréable où se promener, et l'on peut admirer ici cette magnifique porte et son horloge, qui est d'ailleurs visible des 2 côtés comme nous pourrons le constater lorsque nous passerons de l'autre côté
J'aime beaucoup la facade en bois du café Curt qui a gardé un air authentique de vieux bistro français 😉
La terrasse que vous voyez à l'avant de la photo est celle d'un petit établissement qui vend des huitres à manger sur place, d'où la barrique avec le vin blanc en exposition pour attirer le chaland ...
Voilà, je vous ai montré la porte sous toutes ses coutures, je crois que nous allons pouvoir traverser 😄

Voici l'autre côté, comme je vous le disais, l'horloge donne également l'heure dans le faubourg Ste-Claire qui débute à présent...
Nous voici donc descendant ce (tout petit) faubourg, par une agréable après-midi de mi-septembre, d'où la tenue plutôt légère des passants car nous avons eu un bel automne ensoleillé avec des températures très satisfaisantes 😊
Les batiments de cette rue sont vraiment très beaux, c'est un des endroits pittoresques d'Annecy où j'aime me balader
Dans la vieille ville, lorsqu'il fait chaud on peut bénéficier de l'ombre des batiments, étant donné l'étroitesse des rues, il est donc plaisant de s'y promener lorsqu'il n'y a pas la foule, et pour cela il faut choisir son moment :
pas les mardis, vendredis, et dimanches, qui sont jour de marché et donc d'affluence, même si le faubourg Ste -Claire n'a pas de stands de marché, celui-ci commence directement après la porte Ste Claire, là où nous étions juste avant 😉
Ce que je préfère dans cet endroit, et la raison pour laquelle je vous y emmène aujourd'hui, ce sont ces façades colorées qui enchantent le regard à chacun de mes passages 😊
Je ne peux jamais m'empêcher de tourner la tête de tous côtés, et surtout en haut pour regarder les étages pittoresques et qui se laissent découvrir différemment à chaque visite
Dans ce petit faubourg on trouve essentiellemt des restaurants, et chacun fait un effort pour s'intègrer harmonieusement au décor de la vieille ville...
Nous arrivons maintenant à la porte du Sépulcre, au delà de laquelle la vieille ville se termine
...et je vous laisse admirer cette magnifique porte en ogive
Il me plait d'imaginer ce que cela peut être d'habiter l'appartement juste au dessus de l'entrée...ce que cela doit être d'accueillir des milliers de touristes qui passent juste en dessous de votre maison...😲 😃
j'y pense mais ne les envie pas du tout 😉
J'aime aussi les éclairages publiques de la vieille ville, ils sont charmants et nous font voyager dans le temps 😊
Là nous sommes en train de repartir en sens inverse et je vous montre donc l'autre côté de cette rue
même si vous l'avez deviné, celle ci n'est pas large et elle l'est d'autant moins avec les terrasses des restaurants qui s'étalent sur la voie pavée 😉

!steemitworldmap 45.897316 lat 6.12269 long Faubourg Sainte-Claire, 74000 Annecy, Auvergne-Rhône-Alpes, France d3scr
Voilà les amis, merci d'avoir fait cette balade avec moi le long de cette pittoresque ruelle entre ces deux portes d'enceinte de ma belle vielle ville d'Annecy
Je vous souhaite une douce soirée !

My last posts
Smiley Snail portrait [ENG-FR]
---
They are not paintings, these are photographies 😉[ENG-FR]
---
BigwigPig, a painting and its story 🐷 [ENG-FR]
---
French Autumn folk market [ENG-FR]
---
ChubbyCat is enjoying is own digital portrait 😸 [ENG-FR]
---
---
And find also my paintings on my website !!

Et retrouvez aussi mes tableaux sur mon site dans notre fabulicieux royaume ! !!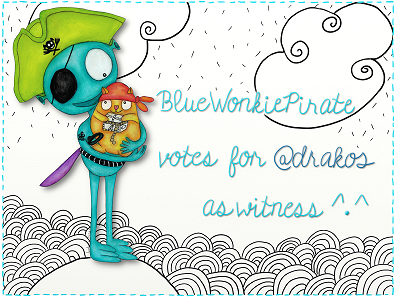 ---
---
Collect my art on Makersplace.com
---
---