Hi, Steemheads and Plankton Holders!
We are finding new ways to reward good steeming habits with the Plankton Token. We just decided to have a weekly reward sharing for the people who will engage in our Discord. Our Plankton Discord was made to strengthen our community, to be able to share knowledge about Steem and Steemit to everyone, specially the newbies. You don't need to be online all the time or chat a lot of nonesense, we are encouraging you to just come by when you have something to ask about Steem, Steemit or Plankton and Steem-Engine. We have a very friendly server and you can just chill there and greet people from all over the world. We are a cool bunch!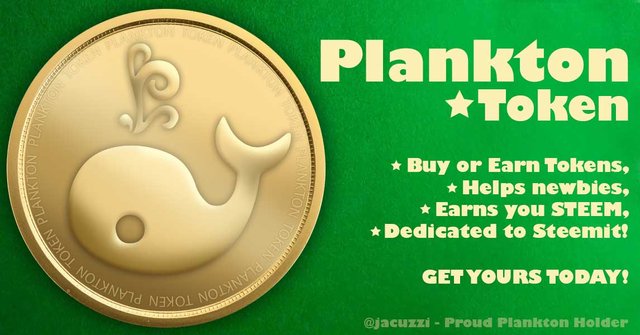 We have invited the MEE6 bot to count your engagement and put you in levels and at the end of the week, your corresponding level will have a reward in Plankton Tokens.
PS: Plankton Token is tradeable in the Steem-Engine Dex now at 0.35 Steem/PLKN.
HOPE FOR PLANKTON, HOPE FOR STEEMIT!


This footer GIF was made by @gerber