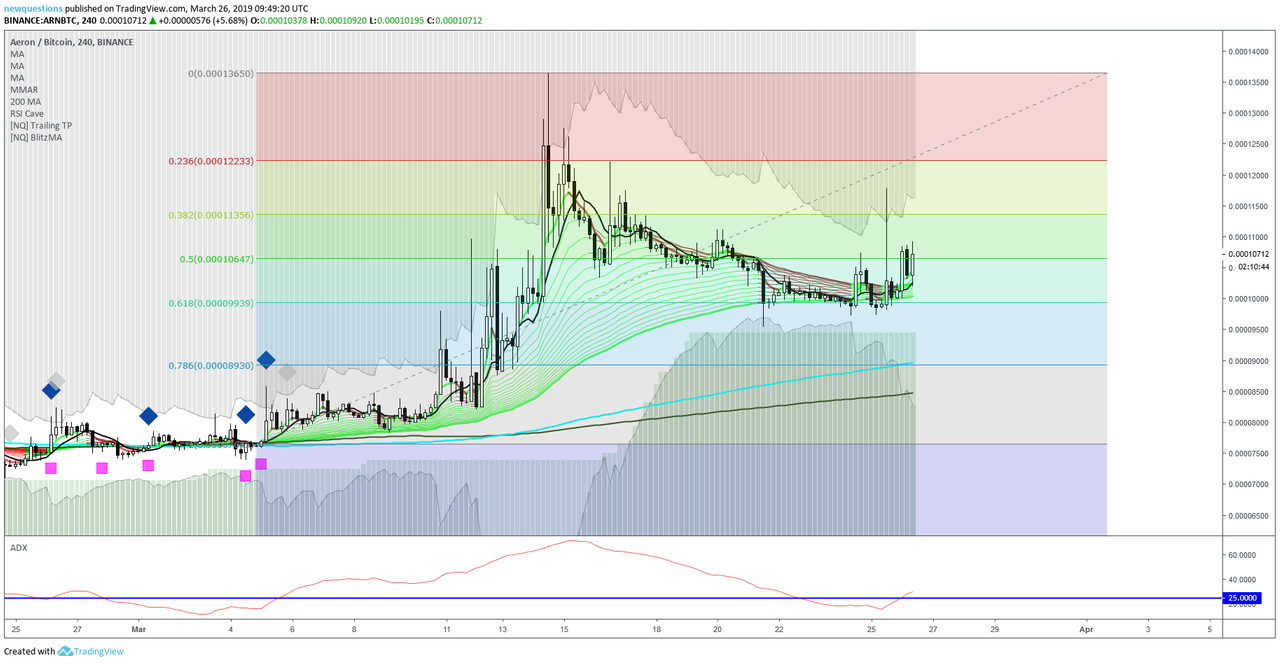 Candle Length : 4 hours.
Entry Price : 0.00010712.
Note : I like this setup ... movement acorss the 618 buyer's zone, and it found support. ADI has broken 25 on the longer term 4 hour candle and we may seek a new higher high. 15,000 is the goal but you will need to be patient. Currently pushing out of the middle of the RSI cave with a recent bullish super candle to give us more confidence. A move below 9750 would be bad ... and should trigger your manual stop loss.
Thanks for reading!
@goldeninvestor
My goal is to provide as much valuable information we could.
As a New Steemit community member I'm appreciate all upvotes .
BIG thank you for help me Grow!