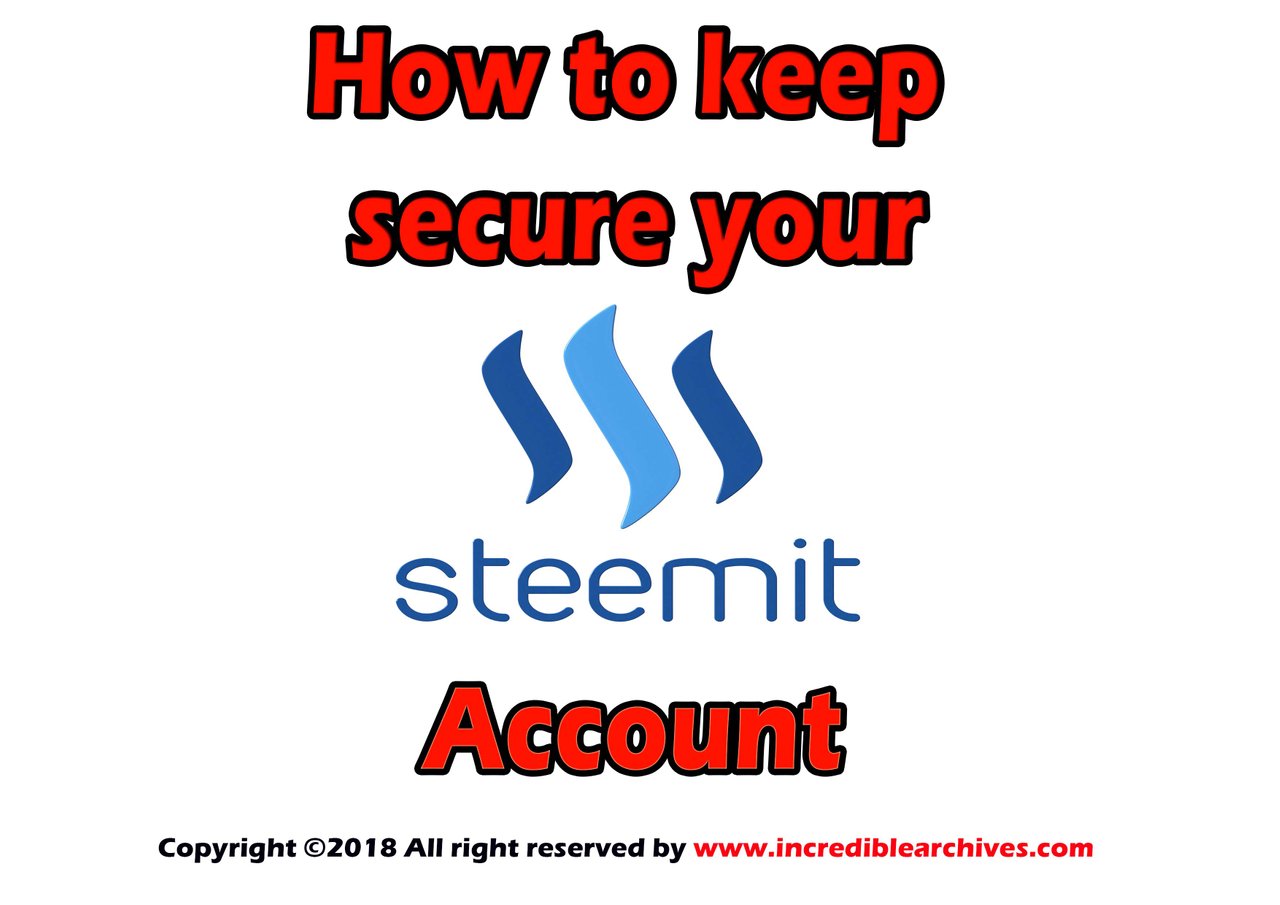 In our steemit journey we are hearing so many history that users are loosing there ranking by devoting. it's really a bad sound for those whose are unable to secure their active account.
Hence, in this article we are going to write some of basic tricks which will help you to secure your steemit account.
1) Don't reply by typing any unnecessary words on any post.
2) Before replying try to the know proper meaning of post.
3) Don't reply by using this type of word "" I'm voting on you & Please you also give a vote on ma post""
4) Try to avoid use the COPYRIGHT stuffs in your post.
5) If use any COPYRIGHT stuffs due to the reference purpose then don't forget to use the stuff source or link.
6) In your article use the own skill & creativity. that could be on Photography, videography, writing etc.
7) Don't use any offensive or slang in your post or under of the comment section of other users.
Personally i do believe if any user follow these tricks they won't face any trouble in their account.
Content writer: Sheikh Md S Hoque
Copyright ©2018 All right reserved by www.incrediblearchives.com