I was in the news yesterday as I was invited by "India Ahead News" for being an early adopter to cryptocurrencies in India. It is an English mainstream news channel with a nationwide presence. I was there along with renowned cyber law expert from India Mr. Pawan Duggal to discuss the "proposed" nonsensical crypto ban bill that's caused some unnecessary panic in the cryptocurrency-blockchain tech sector in the country.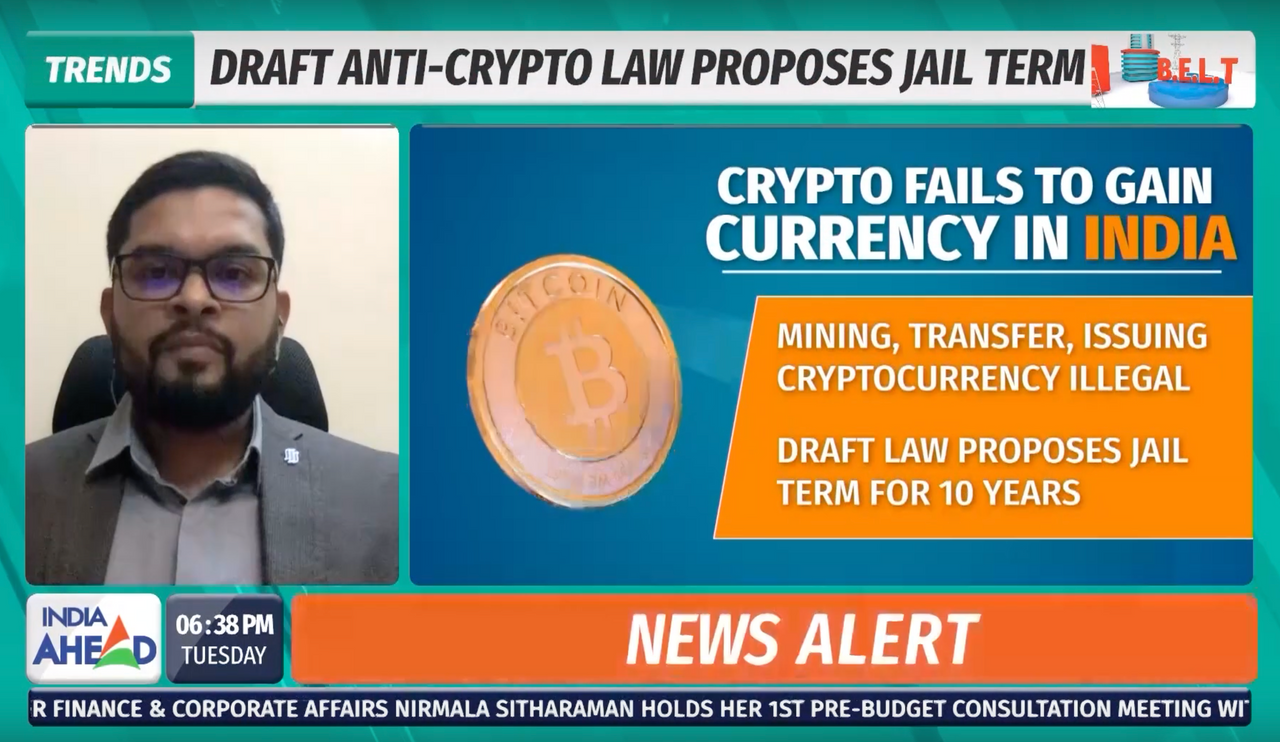 This is somewhat last minute and I had some issues with my mic, as I was doing this over Skype. So you might want to turn up the audio on your devices to hear me clearly. This was a first on TV and I hope I can share more information with a wider audience similarly in the the future.
Btw, if you pay close attention to my jacket you might just spot the Steem pin on me! ;) I couldn't speak about Steem in this one but this is the least I could do for our community here. This is also the first time that anything Steem is on national tv in India.
In the past my meetups and articles have appeared in top media newspapers and online editions when they were somewhat enthusiastic about covering the emerging crypto market in India. I hope that happens again!
If you have any questions about this new confusion in crypto space in India please feel free to ask me in the comments below and please share this around so that people are not unnecessarily worried about a crypto ban in India which is nearly impossible to execute for the government.
---
If you like my work kindly resteem it to your friends. You may also continue reading my recent posts which might interest you:
---