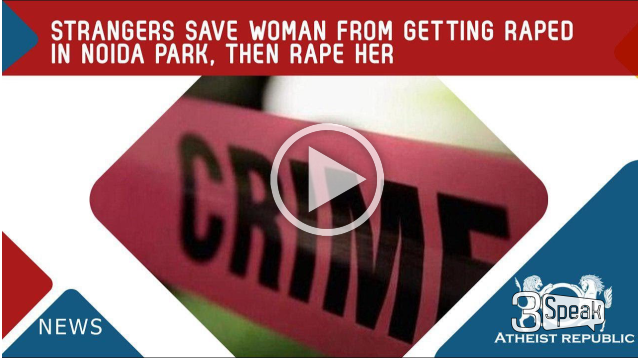 ---
A 21-year-old woman was allegedly gang-raped and beaten by five men this week when she
went to meet an acquaintance to explore a job opportunity. The incident took place around
8.30pm at a park in Sector 63 of Noida, barely 500 metres away from a police post in the area,
the police said. Police have arrested four men, including the acquaintance who allegedly tried to
sexually assault her, while two are still at large. A man took her to a nearby park, where he tried
to rape her, the police said. The woman started screaming, following which two men
approached them. The two started beating him up then he ran away. The two men then raped
her and called three other men who took turns to rape her. All the five then fled. The victim
approached the police at around 9.30 pm and lodged a police complaint. The police have
announced a reward of Rs 25,000 for information that could lead to the arrest of each of the two
men still at large.
.📧 Online platforms are fighting against content they find too sensitive by reducing post reach, strikes, removal of controversial posts... We want to discuss topics many find too controversial. To get the content we produce subscribe to our newsletter: http://www.atheistrepublic.com/newsletter
🛡️ Atheist Republic is now a political movement. We are going to make it difficult for atheists to be ignored. Join us: http://www.atheistrepublicmembers.com
🤗 Atheist Republic wants to give atheists a louder voice. Let's show them that we're listening, no matter which language they speak. If we reach 500 patrons, we will be able to produce our shows in Arabic, Spanish, Persian, Portuguese, Malay, Bengali, Urdu, Hindi and other languages. Help us get there at https://www.patreon.com/atheistrepublic
🎁 For those of you who would rather support our work on places other than Patreon, we now have a SubscribeStar account for the Atheist Republic: https://www.subscribestar.com/atheistrepublic
❤️ You can also support us on PayPal: http://bit.ly/2GxKv0P
📮 To donate by check, please make your check payable to 'Atheist Republic' and send it to: #476 - 1231 Pacific Blvd, Vancouver, BC, Canada V6Z 0E2
🎤 If you can't support us financially, consider leaving us a message of support here, and we'll play it on the Atheist Republic Voicemails podcast: http://www.atheistrepublic.com/podcast/
🔔 Don't forget to Subscribe to our YouTube channel: https://www.youtube.com/user/TheAtheistRepublic
🎧 Listen to this podcast on iTunes, Stitcher or your favourite podcast app: http://www.atheistrepublic.com/podcast
Check out Atheist Republic on
Source: Man tries to rape woman in Noida park, strangers intervene, then they rape her
https://www.facebook.com/130148817071986/posts/2790934287660079
Location: Noida, India
Song: Michel Angio - Laugh (Edit by Ender Guney)
Laugh promoted by MUSIC FOR YOUTUBE