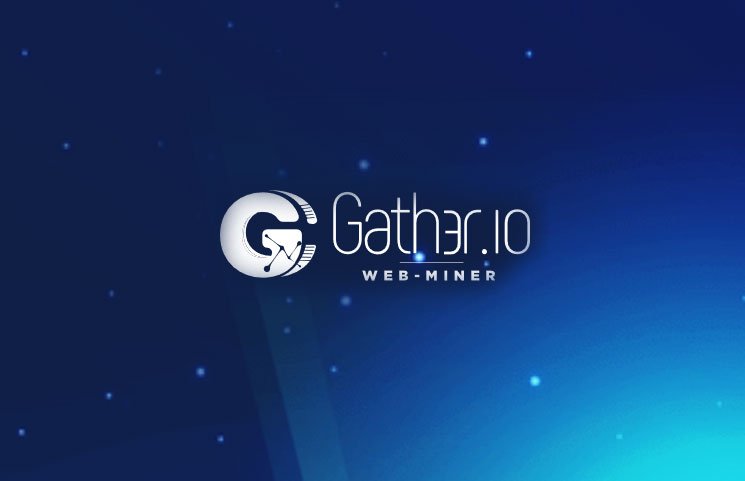 Publishing and Content Creation are very expressive ways of showcasing creativity. They are mostly done for the sake of building a reputation and monetary gain.
Many big publishers such as news vendors work hard to increase their viewer ratings and fanbase then move to monetize their product. This is common using paywalls. Paywalls are usually preceded by little messages telling the viewer the effort that goes into making the content and how it will be worth their money if they invested/subscribed for full access.
Another way a publisher or content creator(writer, graphics designer, artist, etc) can make money from their viewers is by using ads and banners.
These two forms of monetization have their pros and cons. Pros for the Site/blog owner and cons for the viewers. First of all, a lot of people (if not everyone) hate ads. Pop ups and unsolicited adverts about products you don't need or sites you deem inappropriate are a major turn off and can discourage some sensitive viewers from viewing your content.
Paywalls may sound reasonable to the site owner, but what if the viewer simply cannot afford to subscribe? Also most news stories are carried by multiple sites so why should the viewer pay you for information they can get elsewhere? The challenge to justify your price is very tough.
Gath3r offers an interesting solution to this financial quagmire.
WHAT IS GATH3R?
Gath3r is a blockchain based project that is focused on helping publishers, bloggers, content creators and websites monetize their content through in-browser mining. Let's look at their introduction video.
Gath3r provides software and hardware solutions for any blockchain through mining software, data processing services and dedicated hardware.
GENERATING INCOME WITH GATH3R
As I said earlier, Gath3r has different features and they help publishers generate income in unique ways.
1. IN-BROWSER MINING
Gath3r has developed their own custom mining software which publishers can copy and paste on their website. When viewers visit your site/blog, the software automatically uses their browser to mine cryptocurrency for you!

2. MERGED MINING
Gath3r has its own mining servers and nodes around the world which it plans to "rent" out to new blockchain projects as they come up.
The problem with many crypto-currency projects nowadays is that they are getting heavily centralized with few parties either holding the bulk of the liquidity pool or performing the hash rate.
This is easily solved as Gath3r adds more nodes to the network thereby distributing the hash rate around the globe and making mining fairer for the community.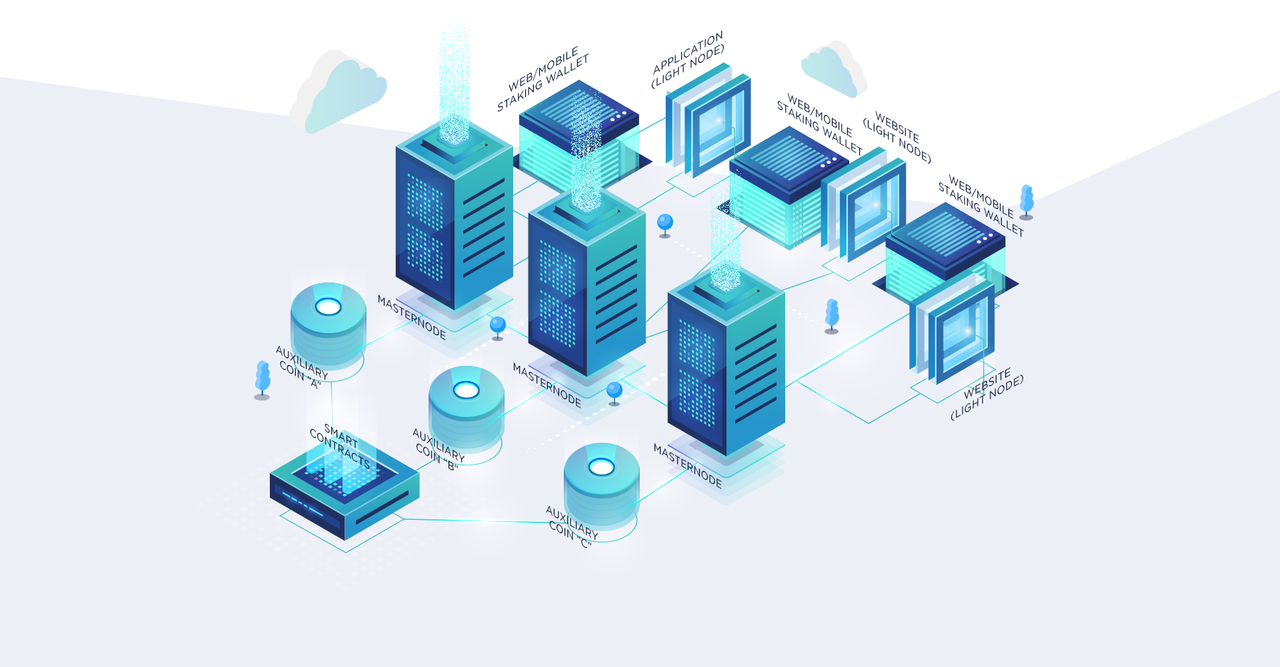 BALANCING THE NETWORK LOAD
Gath3r makes use of Masternodes and Lite nodes to streamline processes and give efficient service.
The Masternodes handle processes that are resource intensive. Intensive processes include data processing, 3D rendering, program compiling, high resolution video playback (eg 4k), scientific modeling and compression/decompression processes.
The Lite nodes handle lighter processes and then sync up to the Masternodes to store the relevant data.
This separation allows easy in-browser integration without performance issues being encountered by the user/viewer.
So, we've seen what Gath3r can do for the publisher and even project owner. But is the viewer left out?
EARN WHILE BROWSING WITH GATH3R
Gath3r's in-browser mining doesn't benefit the publisher alone. Rather, users/viewers also earn crypto when they visit pages that use Gath3r services. This is done through a Gath3r loyalty program set up by the publisher.
The Publisher can decide to say, visitors can earn 5% or 10% or 15%(and so on) of the revenue generated from the mining.
Gath3r empowers Content Creators to earn from their works without having to resort to intrusive practices such as ads or risk driving their viewers away with a paywall.
GATH3R IEO
Gath3r launched its own custom token in its IEO which was held on the 27-28 of May 2019. You can read the official Gath3r IEO announcement here. Gath3r has announced a Part 2 IEO will be coming up soon.
USING GATH3R
Gath3r can be applied to many scenarious and used to generate income in diverse ways. These include
Website browsing/ Content viewing
Charities and Donations
Streaming Sites
Mobile Applications
Chain Security
Enterprise Services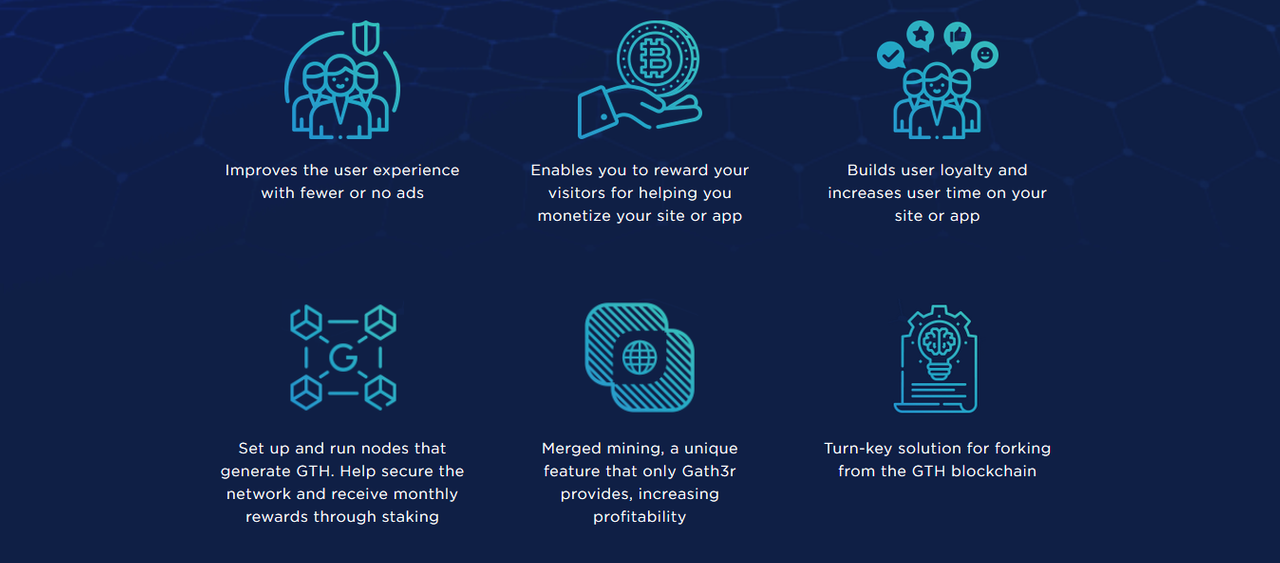 Gath3r is the blockchain eras go-to monetization model.
To learn more about this project you can visit the Gath3r website and the Gath3r blog.
You can also check out their social media and interact with the team and staff members.


Gath3r BitcoinTalk | Gath3r Facebook | Gath3r LinkedIn |
Gath3r Medium | Gath3r Reddit | Gath3r Telegram |
Gath3r Twitter | Gath3r Youtube
DISCLAIMER
The information provided here is for informational and entertainment purposes only. It should NOT be considered as financial and/or investment advice. No person should make any kind of financial decision without first consulting their own financial adviser and/or conducting their own research and due diligence.