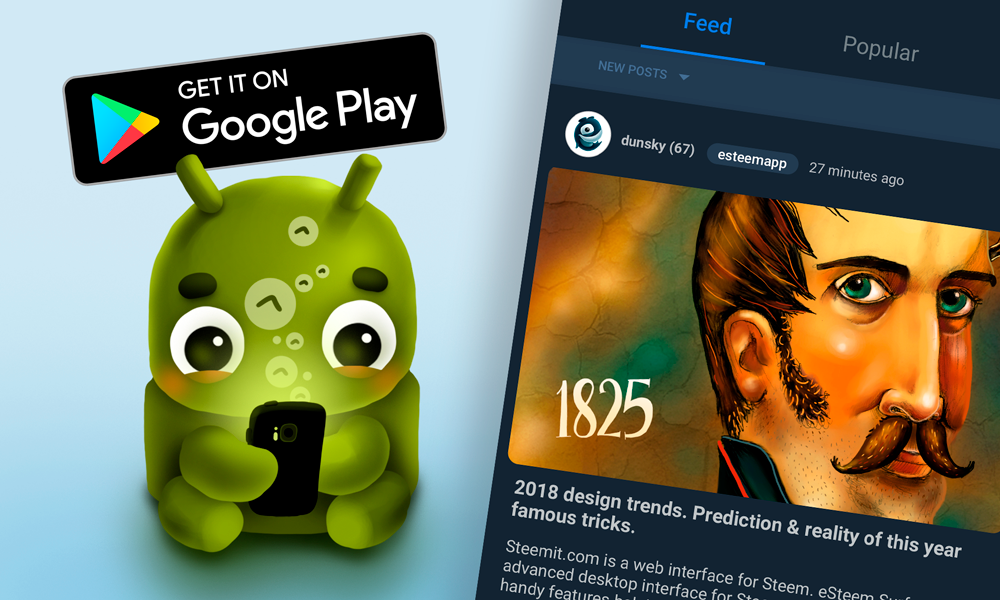 Here is our recent update of eSteem Mobile 2 for Android devices. New mobile client for Steem blockchain with reworked user interface.
And today we are updating you with many fixes. If you have it installed already just open your Google Play store and search for update otherwise you can click or tap on the badge below.

This version is separate from eSteem 1.6.0 you might used before. It will not update on it's own. Please download new application from Google Play.
What's new in 2.0.8
There were so many bug fixes and improvements under the hood so if we will post it here you may just sink in that. If you are interested just check out git.
Here are list of few changes:
performance improvements
notification icon fix
notification enable/disable improvements
some alert changed to toast messages
claim reward fix
German, Hungarian, Turkish, Russian, Indonesian languages are enabled
added wallet estimated amount
post sticky bar issue fix
currency change improved
connectivity fix
many more bug fixes
Testers
We are still looking for beta testers, please report bugs here in comments or at GitHub. Tests will be rewarded.

[email protected]
🌐eSteem.app | 👨‍💻GitHub | 📺YouTube
✍🏻 Telegram | 💬Discord | Patreon