Good day eSteemians,
Since our last release announcement, we have pushed 2 versions to both Apple and Android users. Here are details of what is improved.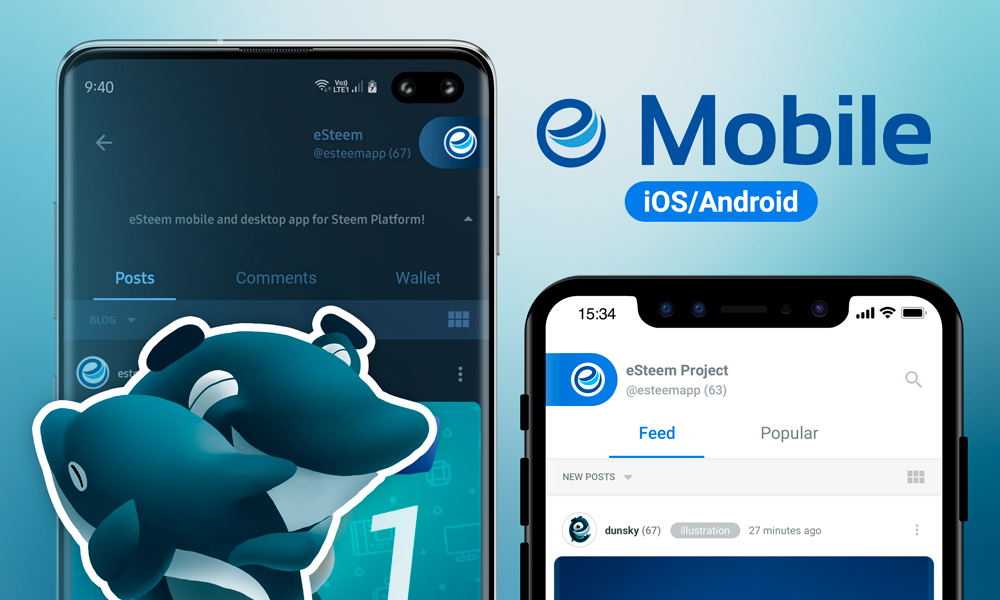 | iOS | Android |
| --- | --- |
| | |
What's new in 2.2.2
New Beneficiary decrease from 10% to 3%
New Updated sharing links
Improved Boost and promote with ESTM
Improved Android navbar colors
Improved Editor and post display screens
Improved Translations update
Fixed Login with active key
Fixed Pin code disable issue
Fixed Image upload issue
Fixed Steemconnect library update to v3
Fixed Authority related issues
Fixed User selection on boost and promote screens
Fixed Auto comment opening
Fixed Server selection change
Fixed Transaction expired issue
Fixed Reply delete issue
Fixed Transfer issue for steem and points
Fixed Many other user reported issues
THANK YOU everyone for continuous support and reporting bugs, suggesting improvements.
Together, we build the future! ❤️ 🚀
Delegate Steem Power and mine ESTM Token daily, be early investor:
500 SP |1000 SP |5000 SP |10K SP |20K SP |50K SP |100K SP
Testers
We are still looking for beta testers, please report bugs here in comments or at GitHub. Tests will be rewarded.
| iOS | Android |
| --- | --- |
| | |

[email protected]
🌐eSteem.app | 👨‍💻GitHub | 📺YouTube
✍🏻 Telegram | 💬Discord | Patreon