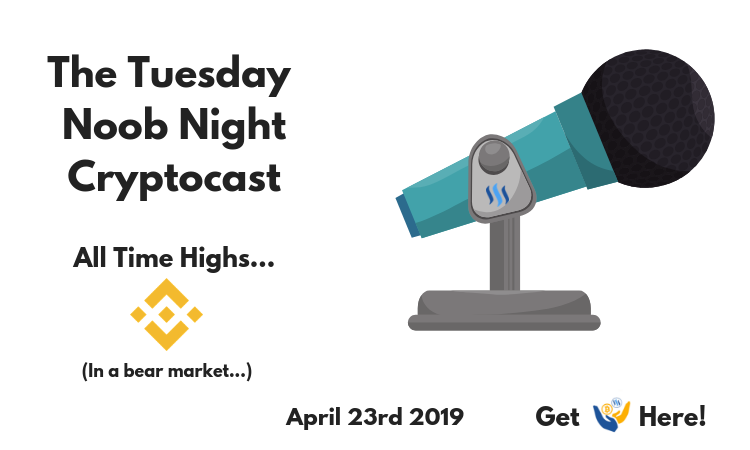 ---
Let's be honest...
If you have been following the Noob Night Cryptocast since last year you'll know about our 'HODL challenge'...And how much of an epic fail it was LOL
Let's put it this way...When it comes to crypto investing, we're not the sharpest tools in the shed. lol
Seriously though, it was a ton of fun and we learned so much. We never spent a dime that we could afford to lose so it was much more educational than anything else.
We did actually win and win pretty big on one coin...And that was Binance!
We go over that EPIC investment was and much more today...
Be sure to check for the word of the day so we can reward you with some @SteemBasicIncome units ;)
---
New to Steem? We were too...And go REALLY confused! So we built @SteemSavvy
---
▶️ DTube
▶️ IPFS