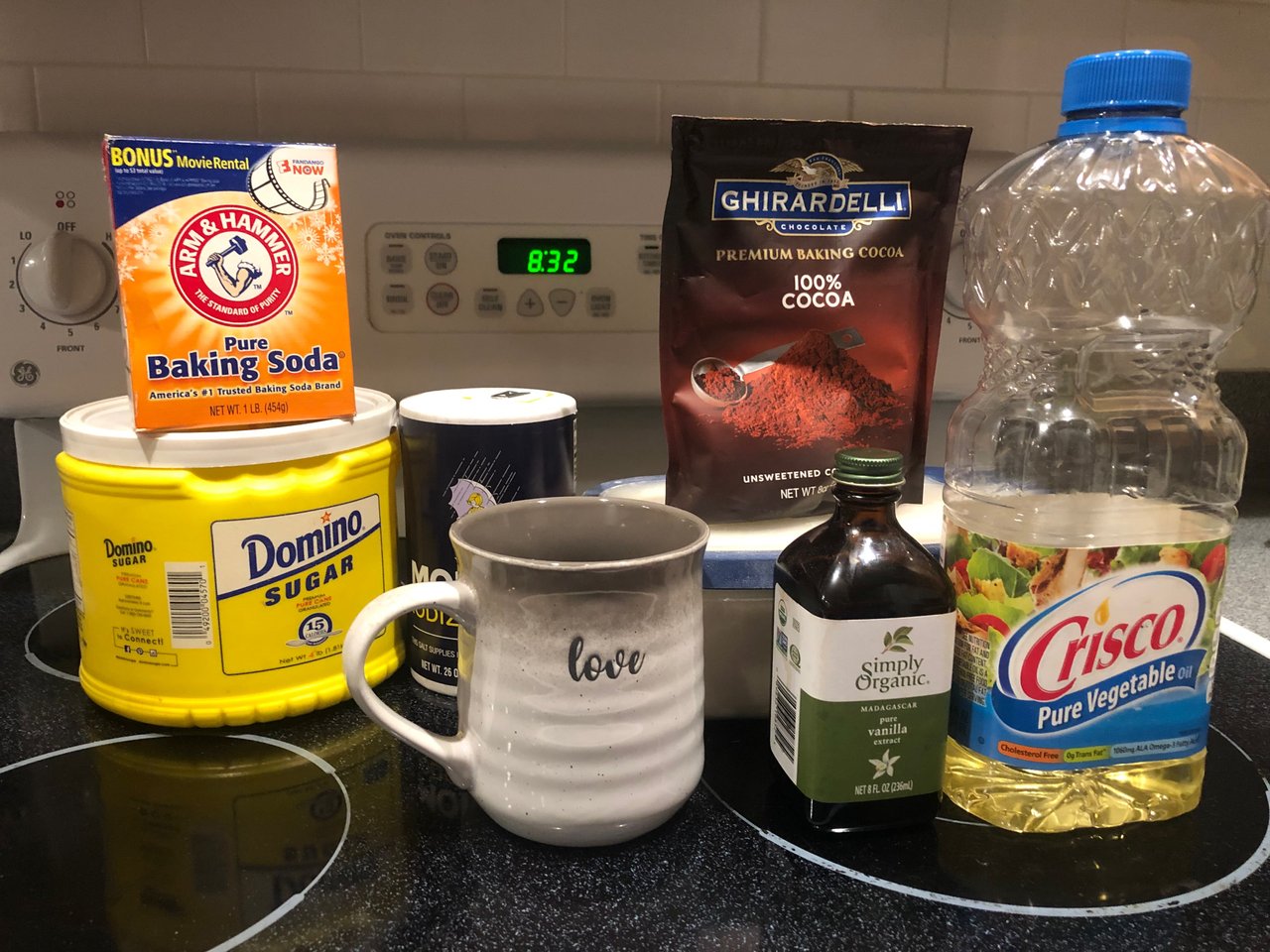 Somewhere someone mentioned a Mug Cake during a discussion about mugs (which was just a code word for something completely unrelated apparently).
I never had a Mug Cake, and I wanted to give it a try.
A quick search on Google I ran into this video and it seemed believable enough so I did it.
Ingredients
3 tbsp all-purpose flour
2 tbsp granulated sugar
2 tbsp cocoa powder
1/4 tsp baking powder
1 pinch salt
3 tbsp milk
1/2 tsp vanilla essence
2 tbsp vegetable oil
20 gram milk chocolate chunks
Making a Mug Cake
Add Flour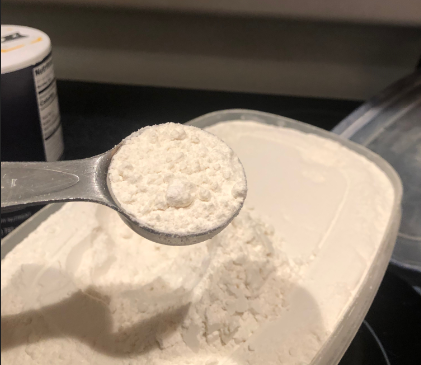 Add Cocoa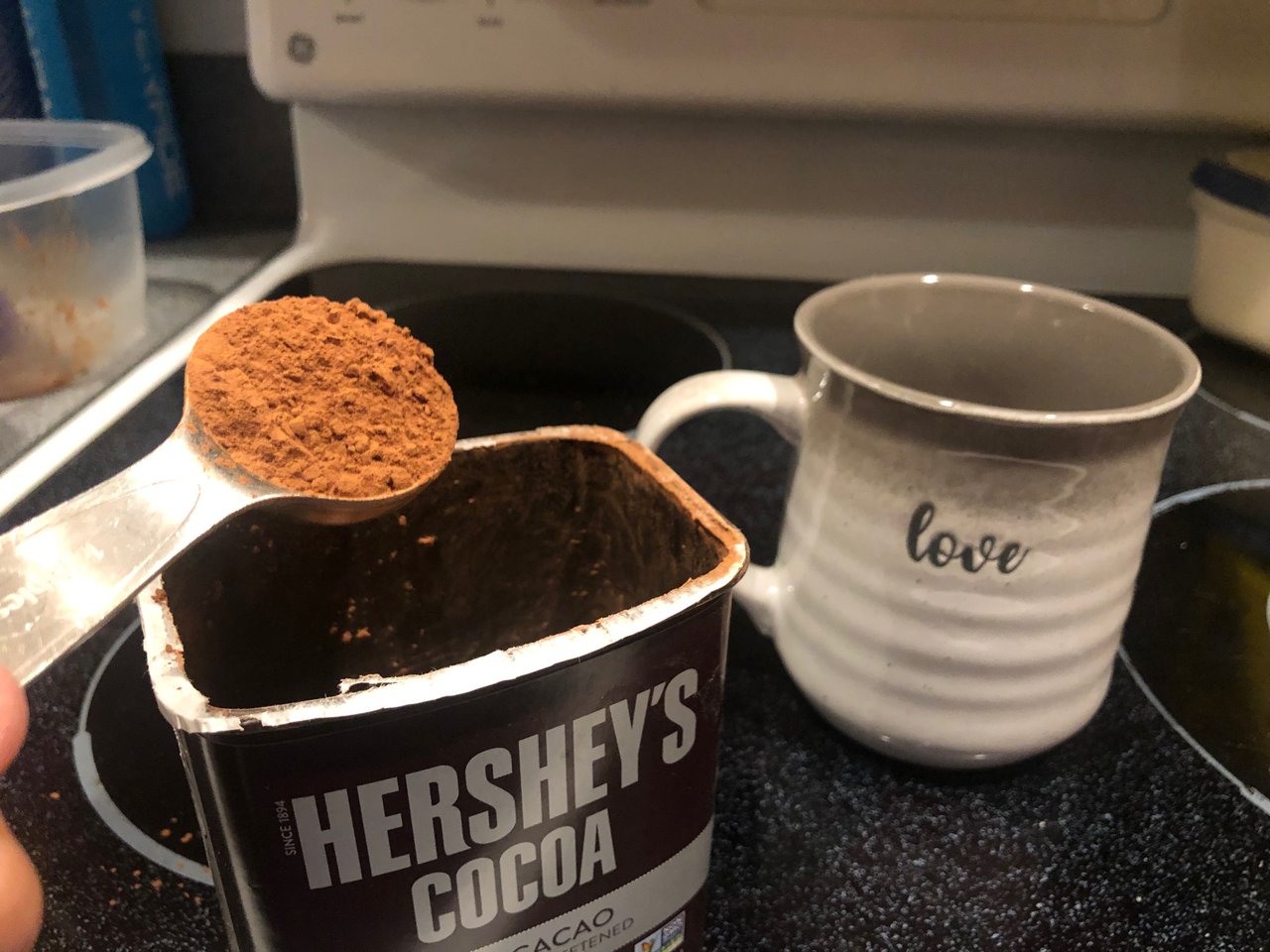 I didn't have enough of the Ghirardelli and didn't want to mix two types, so I went with the old Hershey's stand by.
Add Baking Soda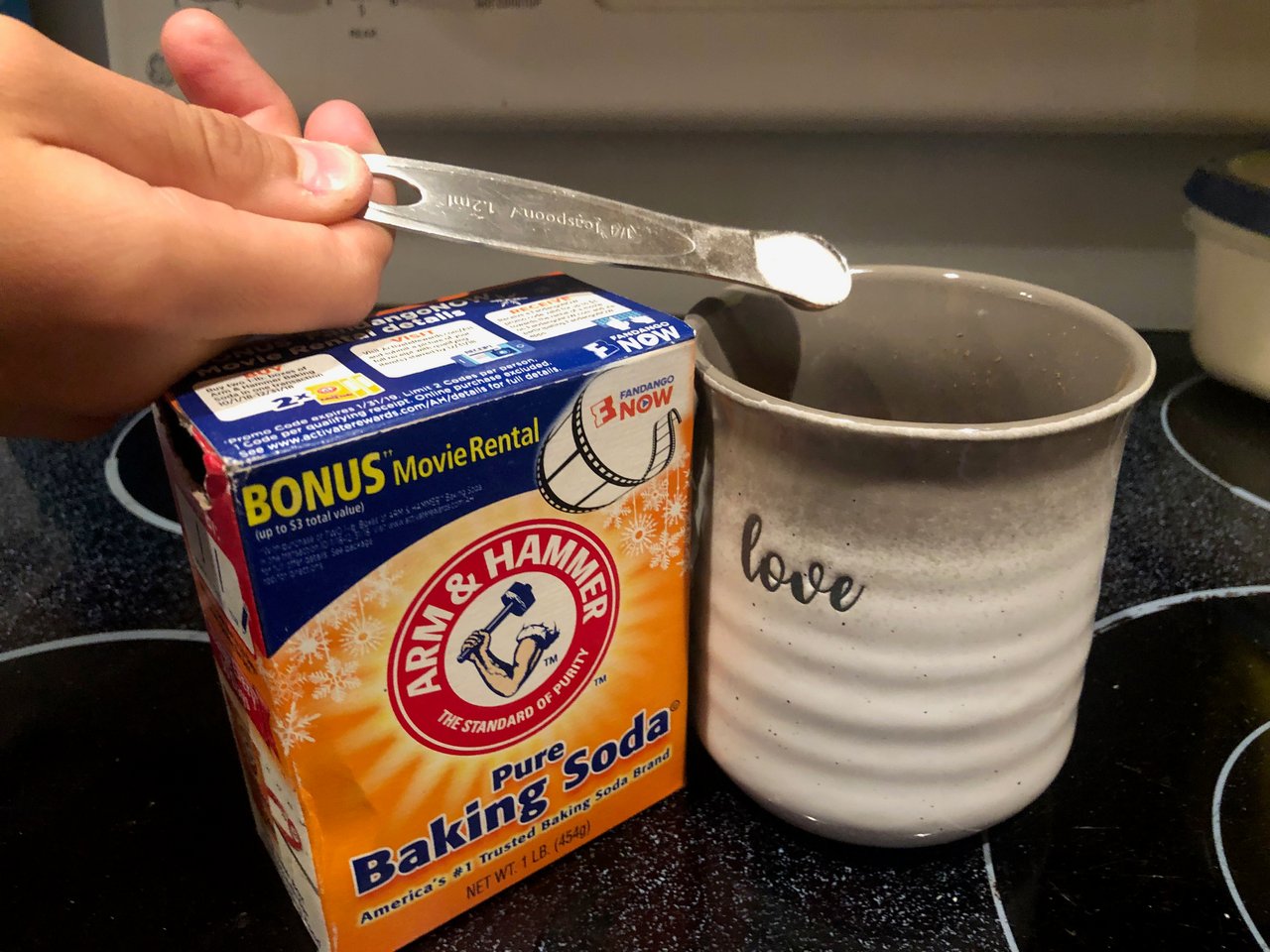 Pinch of Salt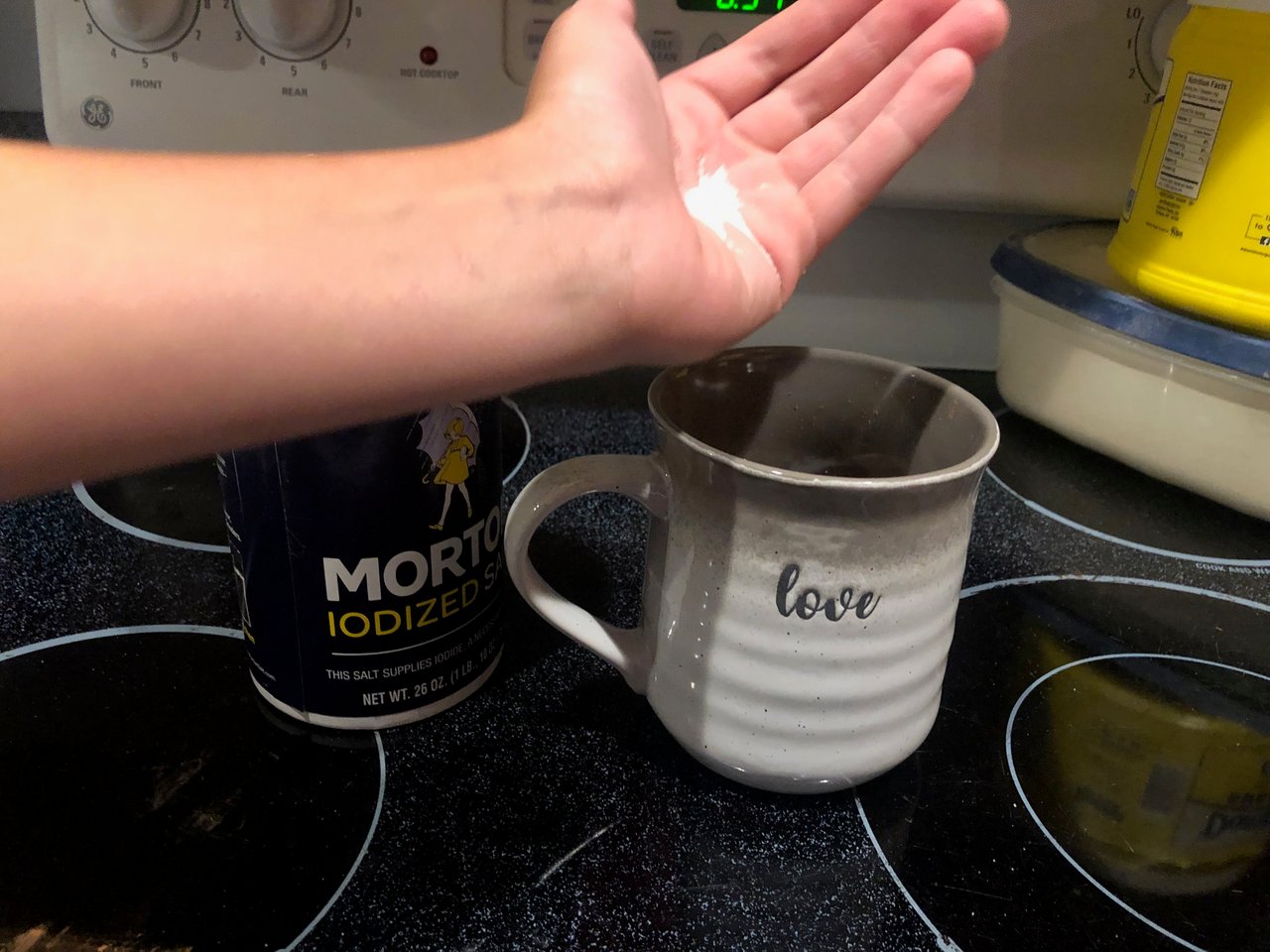 Mix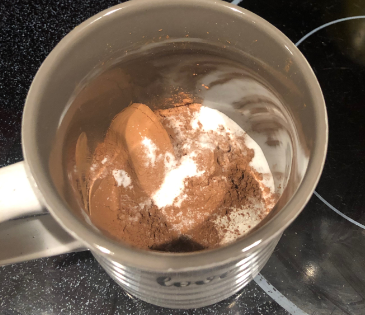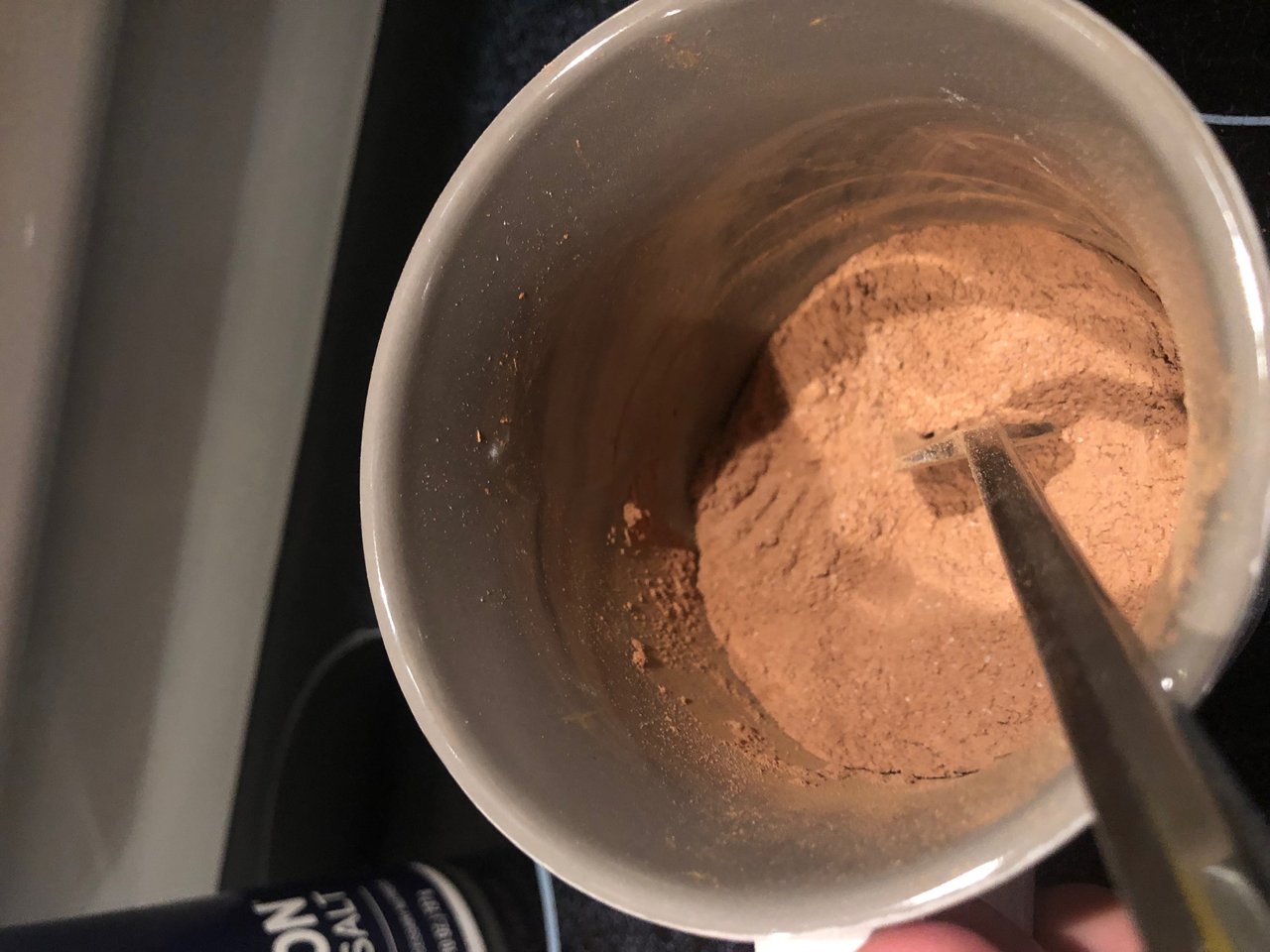 Add some Milk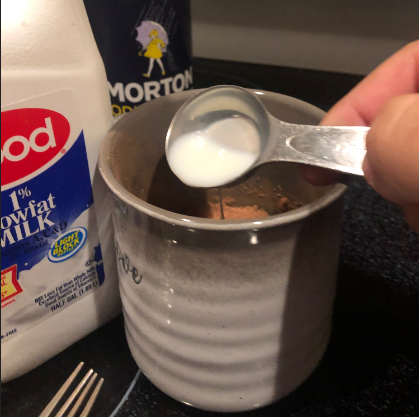 Add some Oil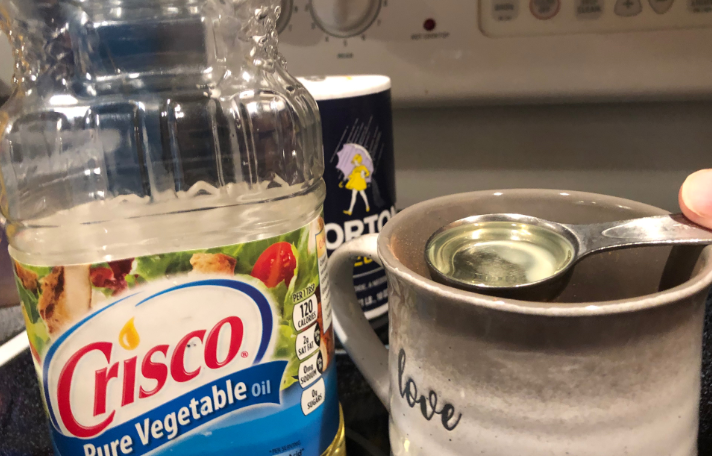 Add some Vanilla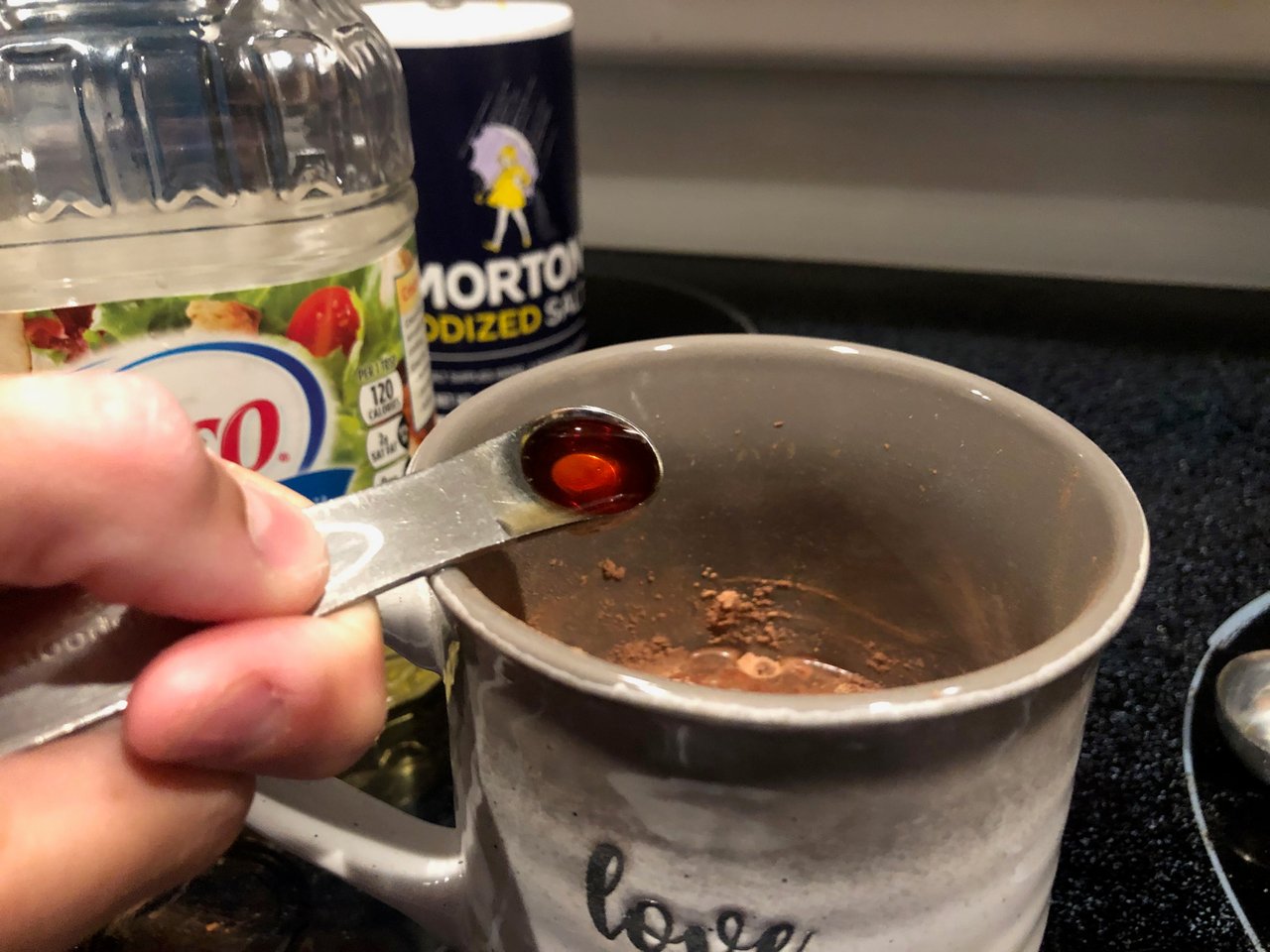 Mix again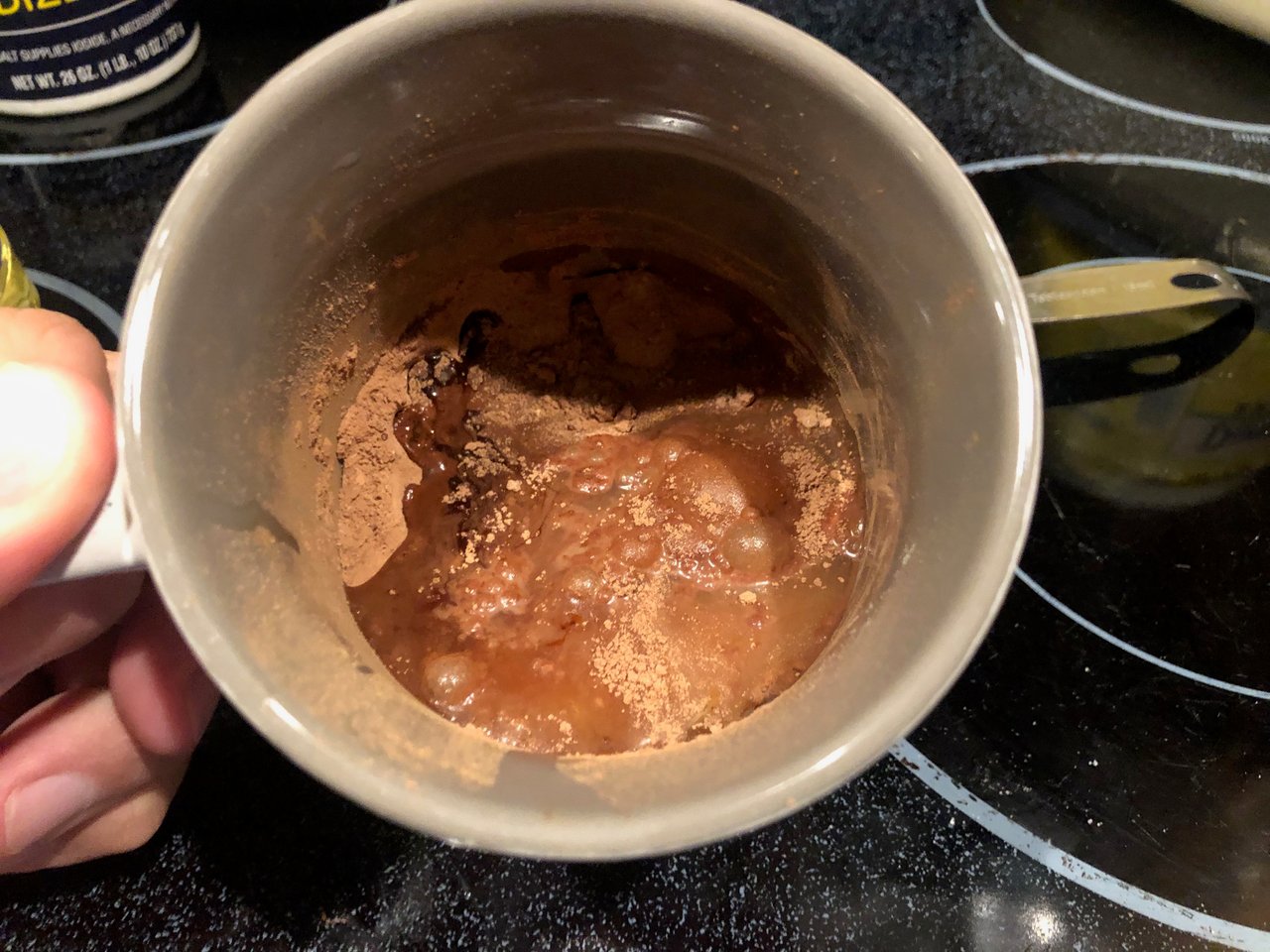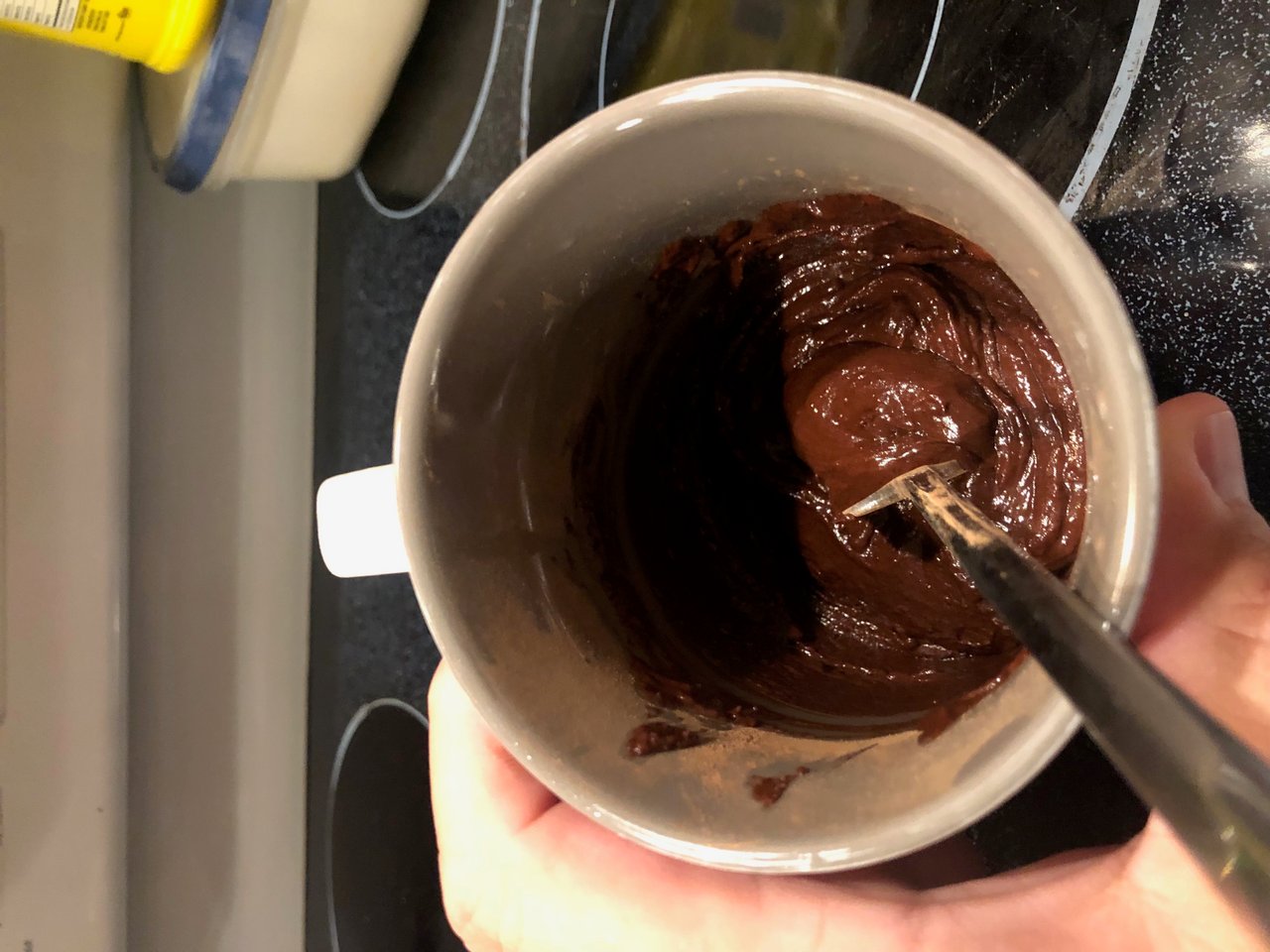 Looking pretty cake battery.
Cook for 1 minute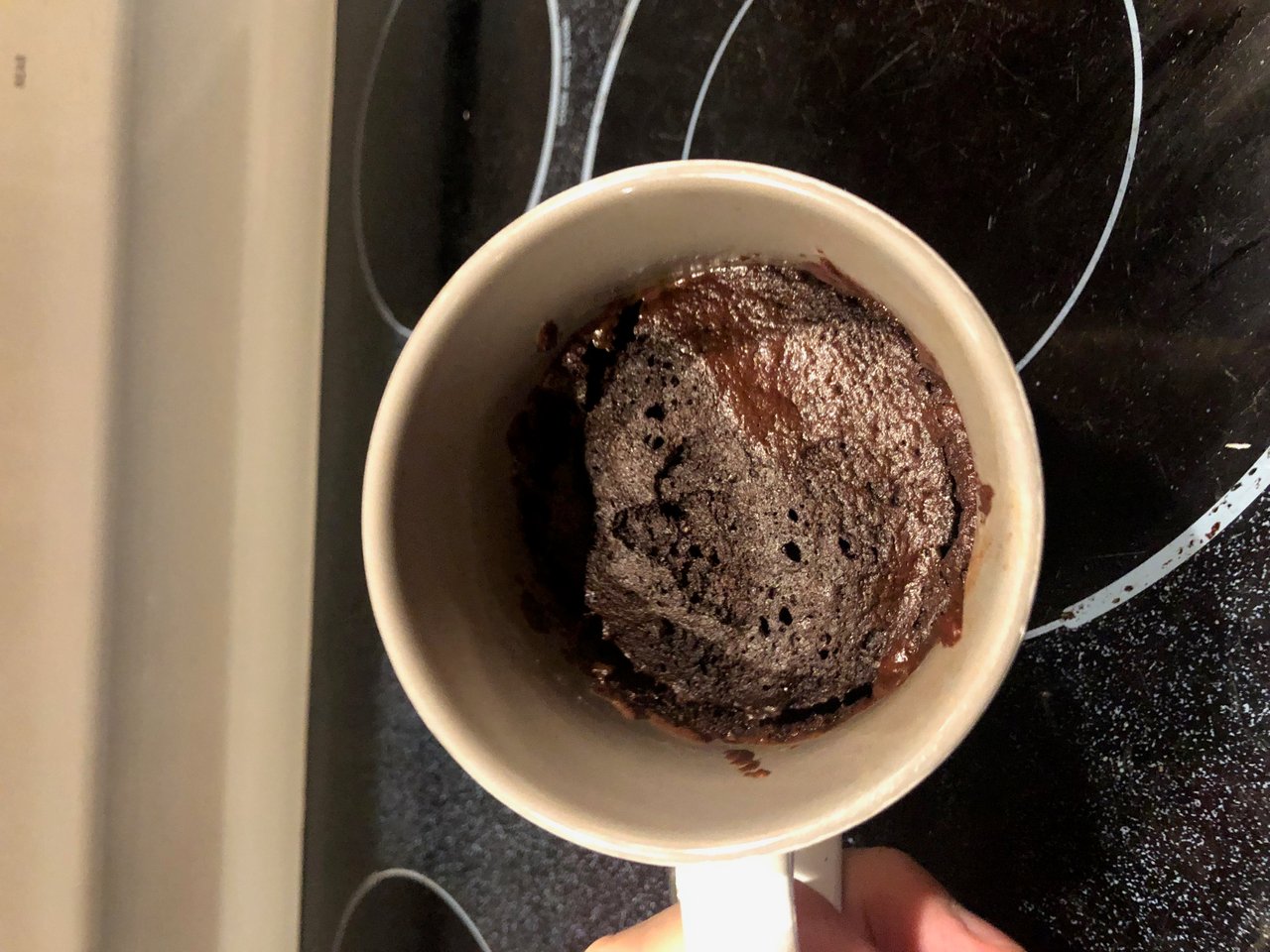 Not quite like the picture, but not awful either.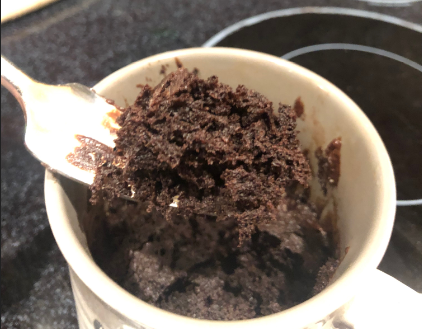 Looks like cake...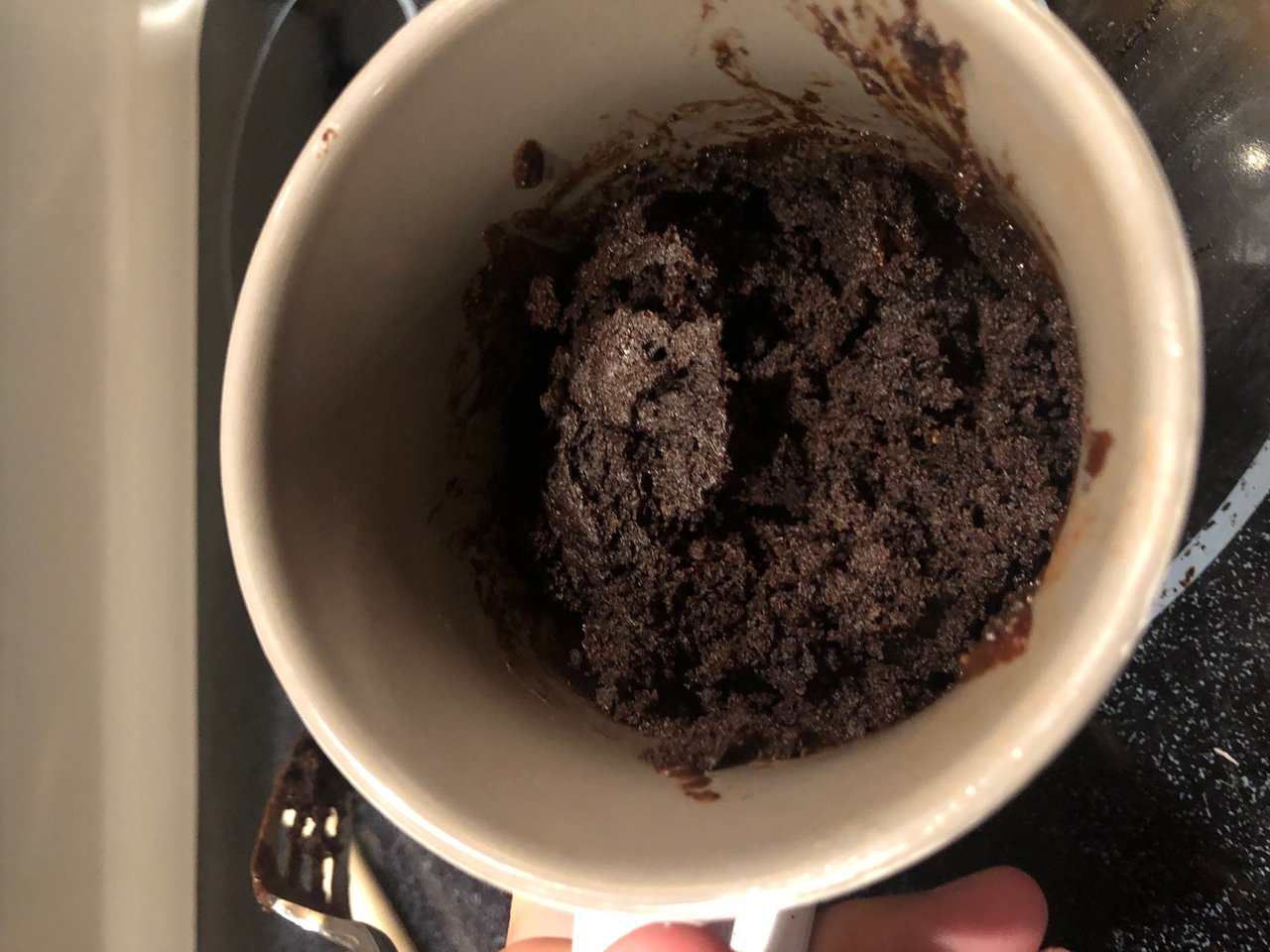 Yeah, it's cake. It's moist, like a cabin. It doesn't hold together well, it crumbles apart fairly easily. It is fairly dense and thick. The flavor is good, not as good as my normal recipe for cake but not bad. I think adding a little boiling water as I do with my normal cake recipe might help.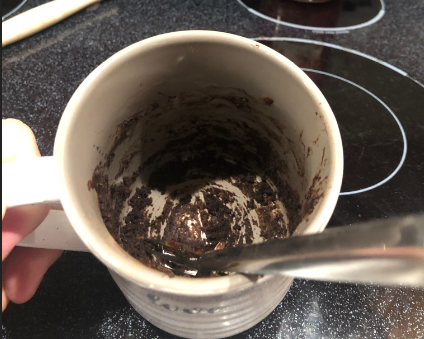 Would I make it again?
Maybe, I'd have to make some changes. It seems close but needs some work. I'd add some boiling water or maybe some more milk. Would need to experiment.
If you decide to give it a try, tag me and let me know how it comes out.