Any account attested using the Byteball (now Obyte) referral program locks 75% of the rewards in a 1-year smart contract.
Most people who took advantage of the Byteball Steem airdrop would have done so about this time last year.
The smart contract for most should be expired or expiring in the next few days. Any alt accounts and referrals are likely staggered and will take a few more days to mature. You can check the exact date in your smart contract wallet.
The smart contract acts as another wallet so you will need to transfer the funds from your smart contract address to your main address or an exchange if you want to sell them. As usual, it takes about 1-5 minutes for transactions to confirm.
You can tell if you have any available by looking at your main wallet and seeing if it mentions this:
To send, just go to the smart contract and click send.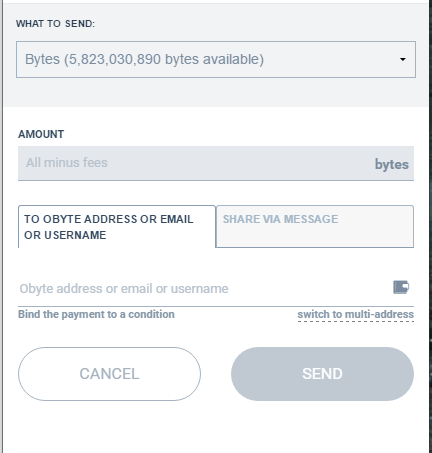 Select All minus Fees and use the address of your main wallet or the address you get from your Exchange (i.e. Bittrex).
There is no need to move the funds if you plan to HODL, it is perfectly fine to have multiple addresses.
If you try to send too early and the contract has not expired, you will see the following error.

Just click your wallet name at the top of the screen and it will drop down all your sub wallets and look at the smart contract date. It will tell you the date the contract was created and just add one year to it.

If you have a Steem account with more than 30 rep, you can sign up for an Obyte account and get up to $160 worth (if you have higher than 70 rep) of Bytes in the Steem air drop.