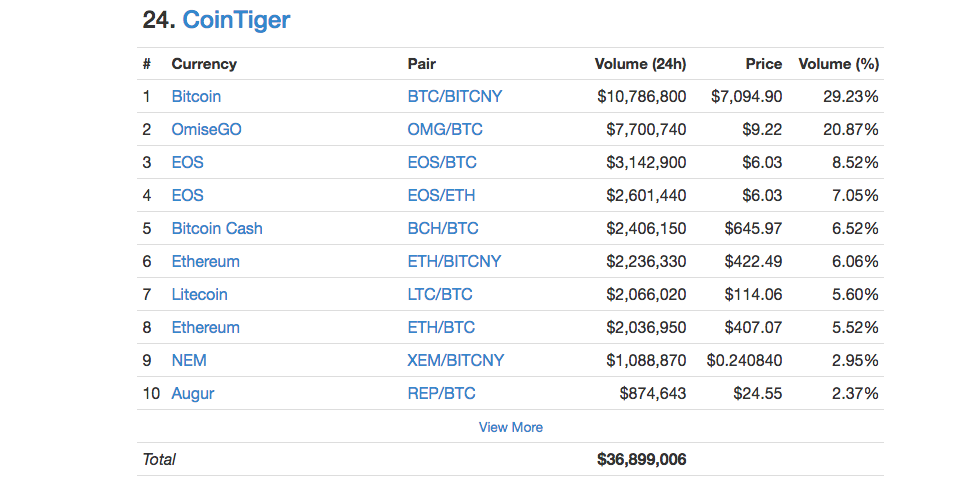 I haven't read any articles or social media announcing these trading pairs and listings but instead stumbled on to it on Coinmarketcap.com this morning.
There are six trading pairs with BitCNY currently on CoinTiger. CoinTiger is currently responsible for around $14 million 24 hour volume of BitCNY.
If anyone knows any more information regarding this collaboration, please share in the comments.