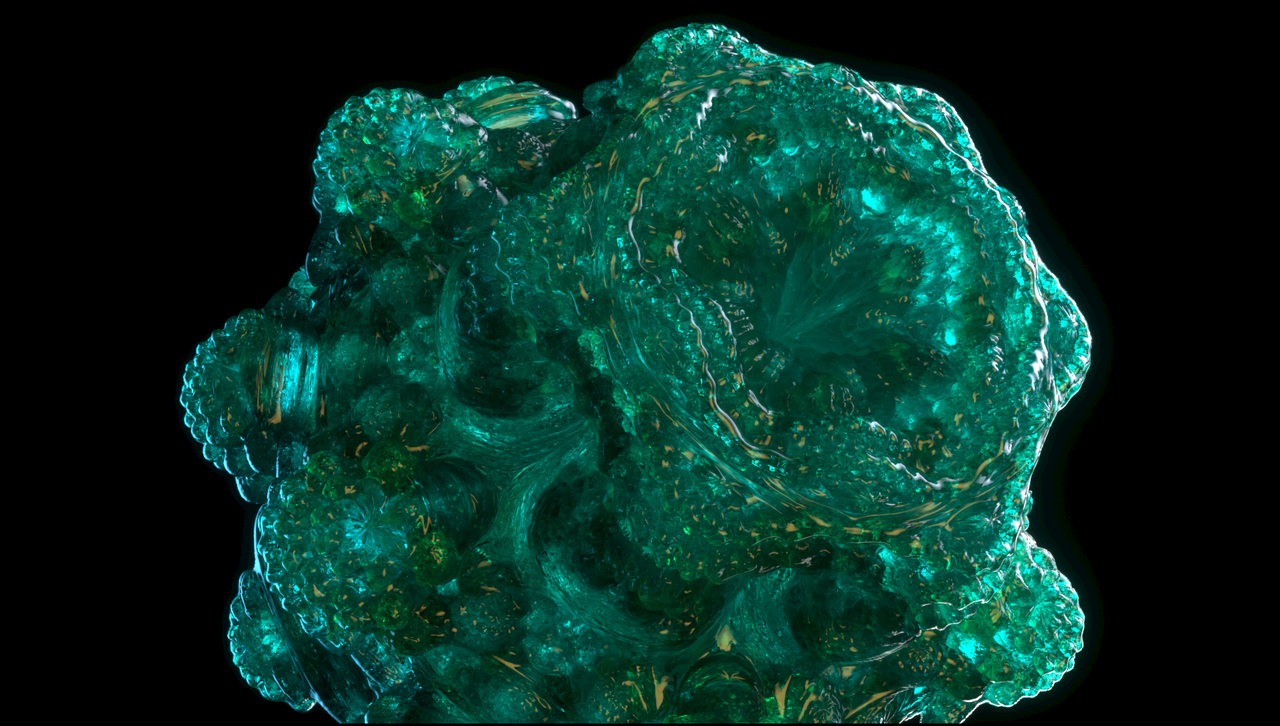 Playing again with the Mandelbulb fractal thingy in Cinema 4D(The main 3D package I use) This time I was experimenting with some different shaders and stumbled across this look that's pretty cool. The renders on this take a bit long though, I imagine it's calculating all those refractions of light going through all the complex shapes.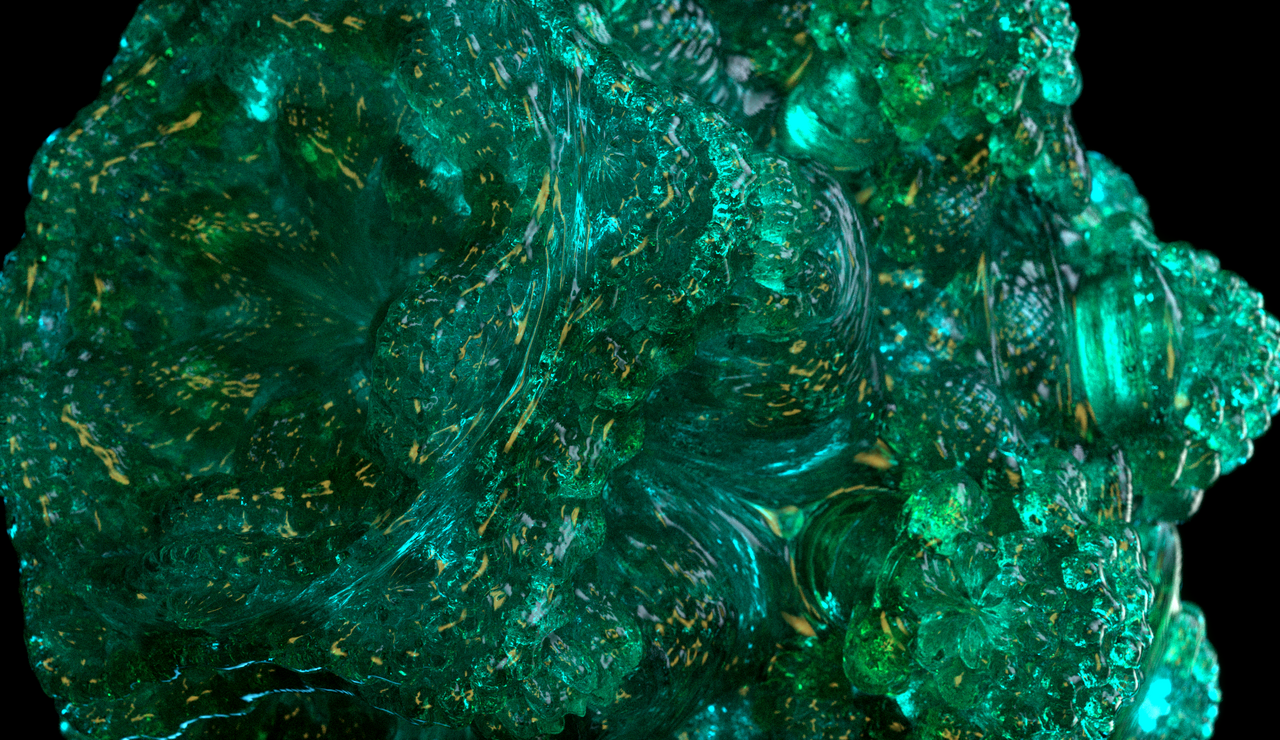 I like the look, but since there's so much going on it can be a little hard to read the actual shapes. It might be better for just creating abstract designs like this one, which is just an extreme close up.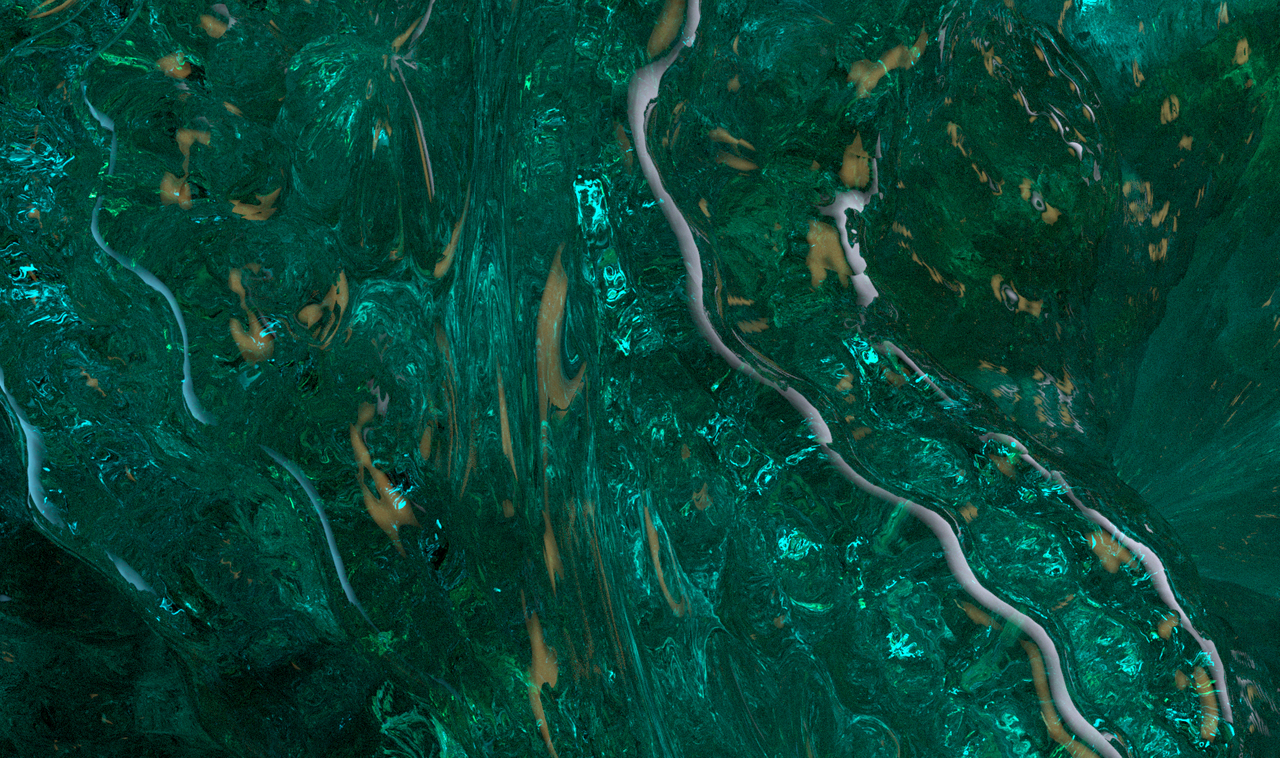 It's pretty fun stuff.
In other news...HF 21 is right around the corner.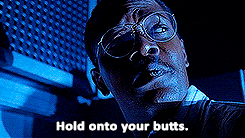 Let's hope for the best. I don't think anyone really knows what's going to happen after that switch is pulled and that's pretty scary but also exciting. I'm honestly just ready for a shake up. As a blockchain and platform for apps, we have a LONG way to go and I'm ready to move to the next stepping stone even if it turns out to be moss covered and slippery and we fall and bust our ass and lose a tooth. We have to keep moving forward. We're going to stumble and make mistakes. It's all part of the journey.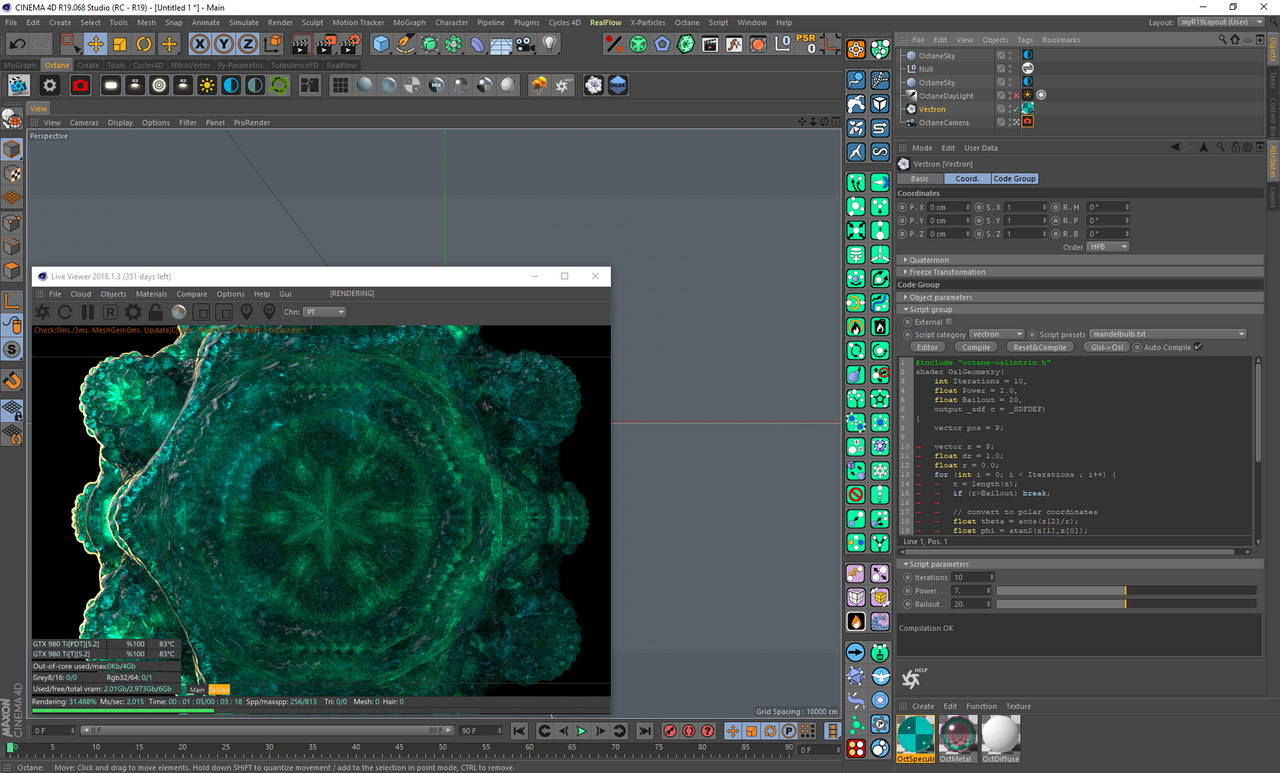 I also had an idea that I'll toss out in this post and maybe elaborate on later once I've had time to think about it, but basically what if we did an initiative to, instead of marketing campaigns targeted at "the masses" We picked a specific community and all work together to try to onboard THAT community. By work together, I mean help people with free accounts, upvote their posts, engage with them, etc. Sort of like what people do on introduce yourself posts but prolonged for a certain amount of time, or we set a goal at a certain number of users onboarded. Something achievable like 50. Once we're done with that community we move on to another one. For example. This sort of art I've created here. I know of about 3 people on Steem that I can say for sure are familiar with what the hell I'm doing here, but on Facebook I'm a part of several groups based around the software I'm using here, the sort of art, it's all super specific and niche.
So I'm thinking if people worked together to welcome and support a few people from one of these communities, what would happen. Would that work? Would they invite their friends? Just spitballing right now, what do you all think?
Thanks for looking/reading peeps, see you in the next post.